The Right Choice To Help Black Out Your Windows In Cleveland
Off-the-shelf "blackout" window treatments advertise complete light control, allowing for both noise and light blocking. However, they won't match your windows as sunlight sneaks in around the edges. Alternatively, consider customized roller shades or Polywood® shutters to black out windows in Cleveland. Custom-crafted roller shades can be thick enough and will be made for a precise fit to prevent light from entering, while faux wood plantation shutters offer exceptional insulation.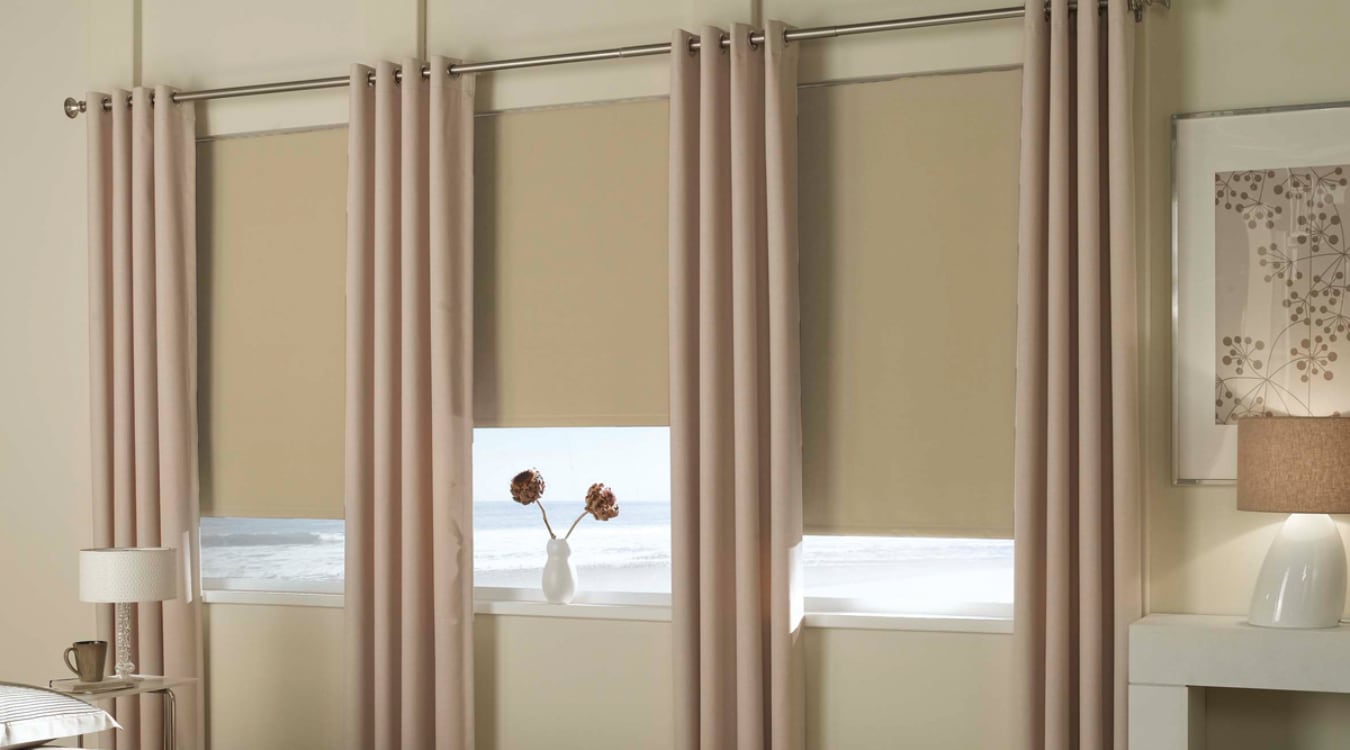 Custom Roller Shades Block Exterior Light
If your goal is to black out windows in Cleveland for darkness or privacy, consider the benefits of roller shades. These window treatments come in a quality material that's opaque to prohibit exterior light from entering. If you get customized roller shades, your Sunburst rep will get exact measurements and make sure your new products fit perfectly within your window frame so that there is little to no gapping. When you pull down your shades, they will totally cover the window opening and keep the exterior light from entering.
Using custom room darkening roller shades will assist with insulation as well. Their heavy material and exact fit are perfect at covering up the hot sun and night's chill. Your home will be a bit toastier in during cold months and more tolerable in the summertime with your new roller shades, and you are likely to see money savings on utility bills.
your room darkening shades are good looking as well. The phrase "blackout" doesn't apply to the color of the shade. Blackout roller shades come in colors ranging from black to white in many attractive styles and patterns. With a thick roller shade, you have a window covering that is both effective and stylish. Blackout roller shades are a fashionable way to keep out sunlight when an absence of light is required for bedtime, a movie, or to maintain the desired comfort levels.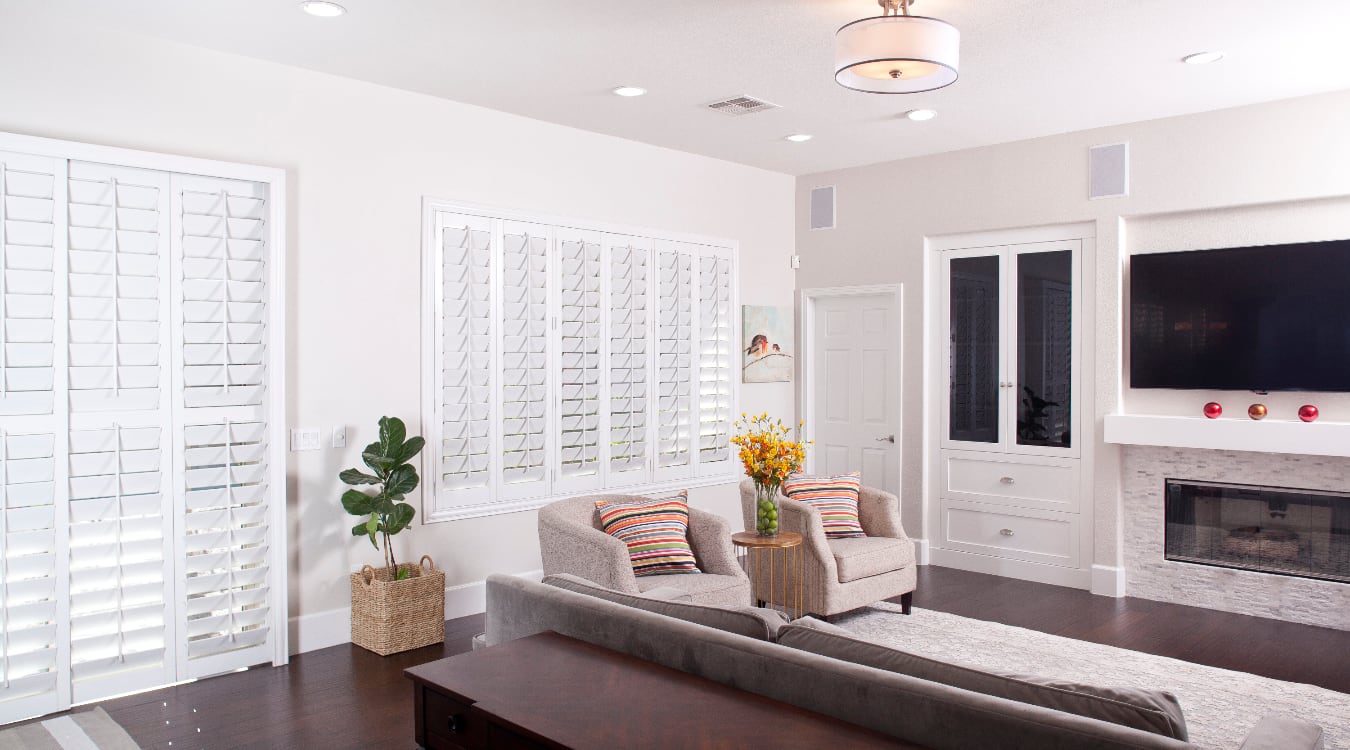 Polywood Shutters Improve Your Home's Efficiency
Most people want to upgrade thier window coverings in Cleveland to reduce energy consumption. Preventing hot sunshine and cold air that enters at your windows is good for your home's comfort and energy usage. Products like blackout roller shades and blinds made of heavy fabrics or other materials may improve efficiency, but Polywood® shutters are often more effective. They have patented weatherstripping on all sides that insulates windows better than alternative window coverings. When shutting your Polywood® shutters, this beneficial insulating quality keeps out summer's heat and winter's cold. Your HVAC system won't be overburdened, while your home stays a comfortable temperature without the high energy costs.
Polywood shutters can also be used to block light. They don't sway with every breeze or bump like traditional blinds or curtains as they are put together using solid, sturdy composites. Each installation is carefully sized for a precision fit within your window. They leave minimal gaps along the perimeter for sunlight to peek through like you often have with off-the-shelf products. The smartly designed louvers are even made to lay close against one another and allow just a shred of exterior light when you close them.
Install Shades And Shutters To Black Out Your Cleveland Windows With Sunburst Shutters Cleveland
You can easily blackout your Cleveland windows when you get the right help from Sunburst Shutters Cleveland. We offer Polywood shutters and additional window coverings to meet all of your needs. Reach out today at 440-561-6787 or fill out the form below to request a free, no-obligation appointment.