The First Name in Garfield Heights Plantation Shutters, Blinds and Shades
For decades, people all across Garfield Heights and beyond have used plantation shutters, blinds or shades to decorate their windows. It's not hard to understand why–Sunburst Shutters Cleveland plantation shutters, blinds and shades are all the things anyone could want in a window treatment.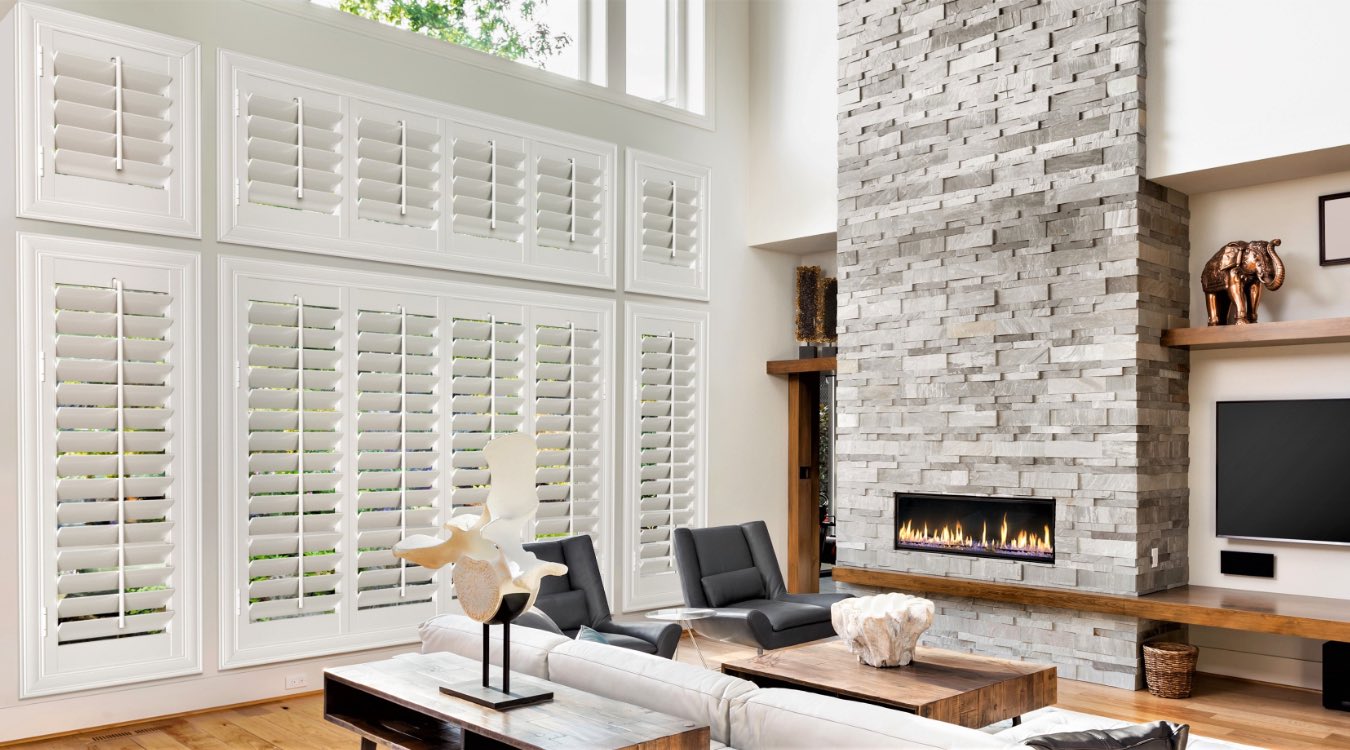 And for years, people in Garfield Heights have turned to Sunburst Shutters to install the finest indoor shutters or other window coverings in their houses. Likewise, it's not hard to understand why. Sunburst Shutters Cleveland has helped transform tons of Garfield Heights homes, offering modern style, expert craftsmanship, and acclaimed shutters with the convenience of shopping from home.
Why Garfield Heights Houses Need Interior Shutters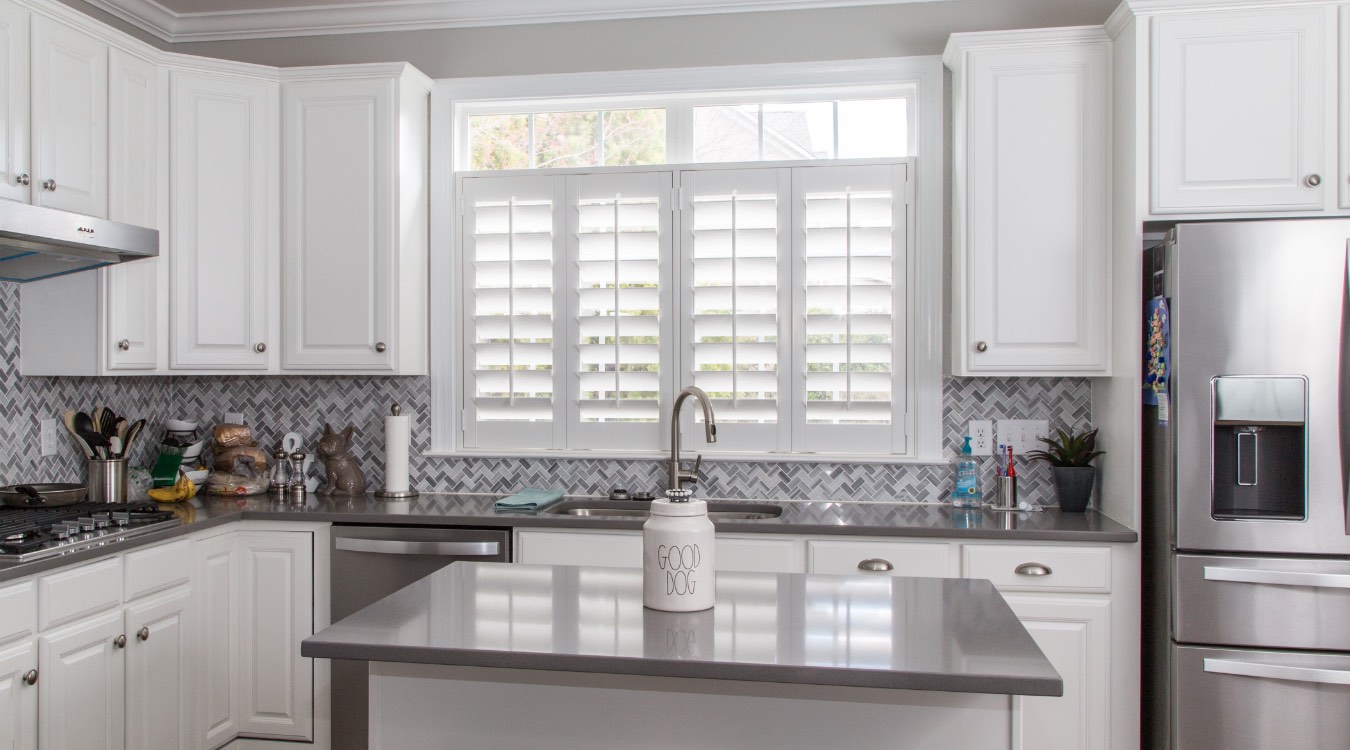 With so many Garfield Heights homes installing interior shutters, there has to be a reason for it, right? In all honesty, there's a lot of reasons to go with interior shutters for your windows. Here's why many homeowners are getting them:
Shutters are durable. More than any other window treatment, shutters last and last. Where a store-bought set of blinds or designer drapes may fray, distort or deteriorate in the span of a few years, shutters stand the test of time. With sturdy construction made from durable material, shutters can stay a component of your space for years on end.

Shutters are energy efficient. Sure, shades and blinds can block some outside light, but are they effective at controlling your inside heat levels? Unless you plan to purchase additional weatherstripping, thermal energy is able to still move easily through your windows. Premium plantation shutters can mitigate that heat movement.

Shutters offer great looks. No other window treatment comes close to the enduring quality, sophistication, flexibility, and visual appeal of interior shutters.
Polywood - Garfield Heights's Favorite Faux Wood Shutter
Don't get confused by that description. Polywood® plantation shutters aren't just Garfield Heights's favorite faux wood shutters, they're far beyond any other faux wood shutters made here.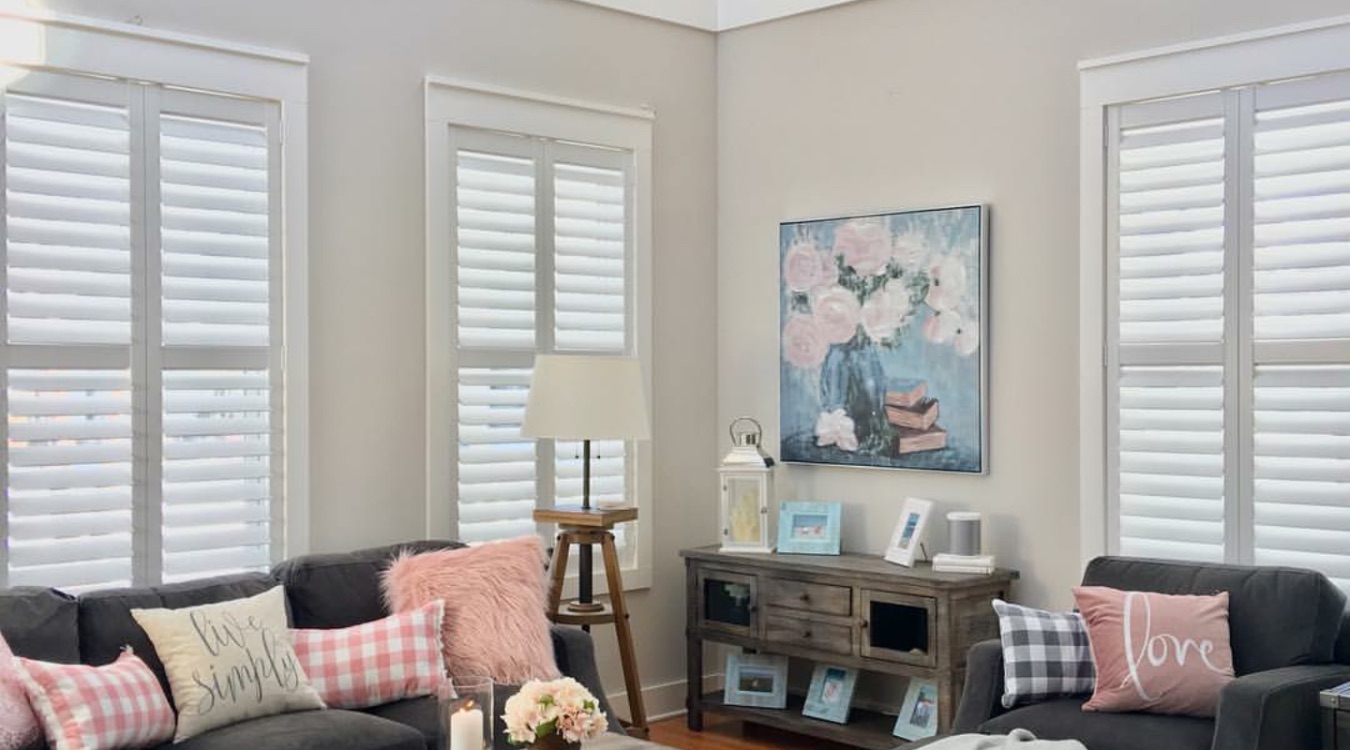 Polywood shutters shine at all the things that make shutters a top pick for Garfield Heights homes. Polywood's neutral we or natural wood finish bring timeless beauty to your home. Polywood is impervious to chips, warps, cracks, and is completely water-proof and fireproof, so they're the most durable shutter available. And no window treatment can compare with Polywood shutters' energy efficiency with their ability to block close to half of the heat movement through your window.
In addition, Polywood plantation shutters are 100% American-made, and come standard with one the best shutter warranties available. And for a more budget-friendly shutter for smaller windows in Garfield Heights, take a look at Sunburst's builder-grade Studio Shutters.
Beautiful Wood Shutters In Garfield Heights
Capture the look of hardwood shutters for your house with Sunburst's Ovation® Wood Shutters. Ovation Wood Shutters are one of the best-selling wood shutters in Garfield Heights due to their appealing, solid furniture-grade teak wood. Natural wood shutters add a natural intrigue to the room with their grain and knots. And since Ovation Shutters can be customized with more than 28 colors, you're sure to find the ideal one for your home design.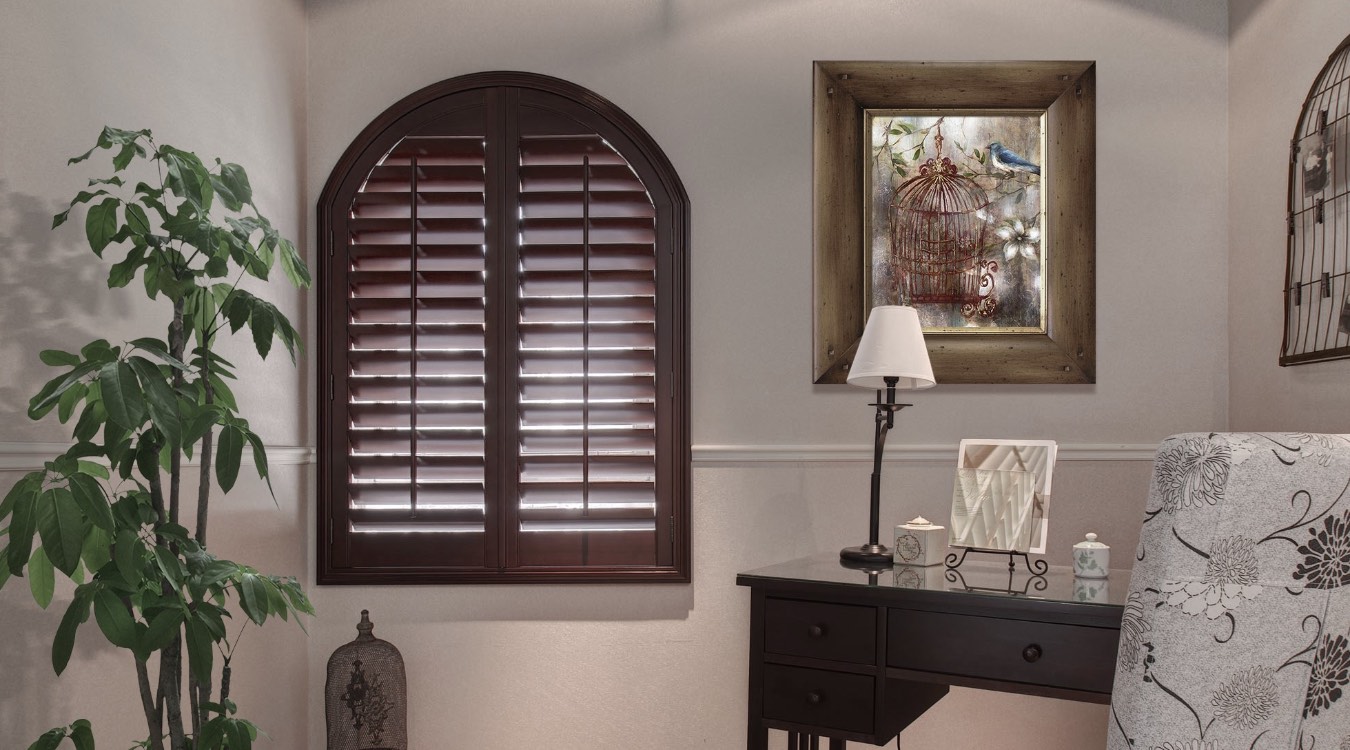 If you want a more organic look, consider our reclaimed wood shutters available in Garfield Heights, Ohio. Every shutter is built with reclaimed wood from around the country and has its own unique history. Whether the wood is from an old fence, shed, or another house, it comes with its own characteristics that make it an original piece of art in your home.
It's Not Hard To Get Custom Shutters In Garfield Heights
Purchasing the right shutters for your space may feel a bit daunting. But with Sunburst, we make the process of getting custom shutters in Garfield Heights simple. Here's how our process works:
Call 440-561-6787 or complete the form below to set up a complimentary in-home consultation with one of our shutter experts.

A Sunburst shutter pro will get exact measurements of your windows. They'll also take time with you to discuss all your shutter and window treatment options, and give suggestions for what would work with your home's style, your budget, and your preferences.

After walking through all of your options, you choose your favorite window treatment and place your order.

After a short time, one of our professional window installers comes to your house to put in your new shutters and show you how to care for them.
After it's through, you'll get expert custom shutters for your house without lifting a finger. It's that simple to get personalized, custom shutters in Garfield Heights.
Polywood Shutters Bring You Exceptional Energy-efficiency And May Save You As Much As $1200 With The Energy Tax Credit!
Sunburst's patented Polywood® composite wood plantation shutters do more than give you a time-honored appearance and an amazing degree of control over exterior light. These shutters can save you money on your energy bills! Polywood shutters will conserve hot and cold air to a maximum of 30 degrees Fahrenheit. The energy-efficiency qualities of these inspired Cleveland window treatments have even been approved for a 2023 federal tax credit up to $1200.
Sunburst Installs a Variety of Shades and Blinds in Garfield Heights
If you're looking for a window covering aside from shutters for your windows, we can help with that, too! We offer a collection of shutters, shades, blinds, and other window coverings for you to shop from.
Blinds In Garfield Heights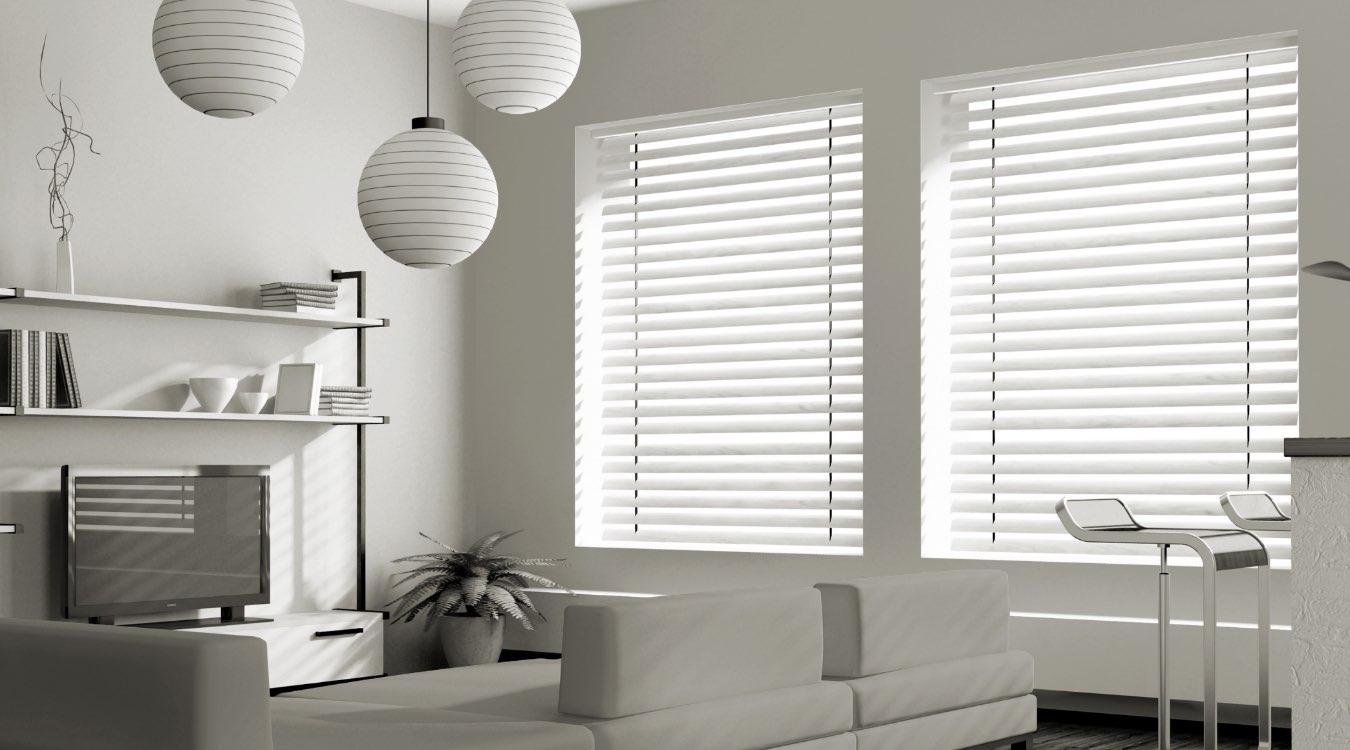 Our new Garfield Heights blinds combine the easy operation of blinds with the resilience and beauty. You can choose from either natural wood blinds built from faux wood or basswood blinds.
Shades In Garfield Heights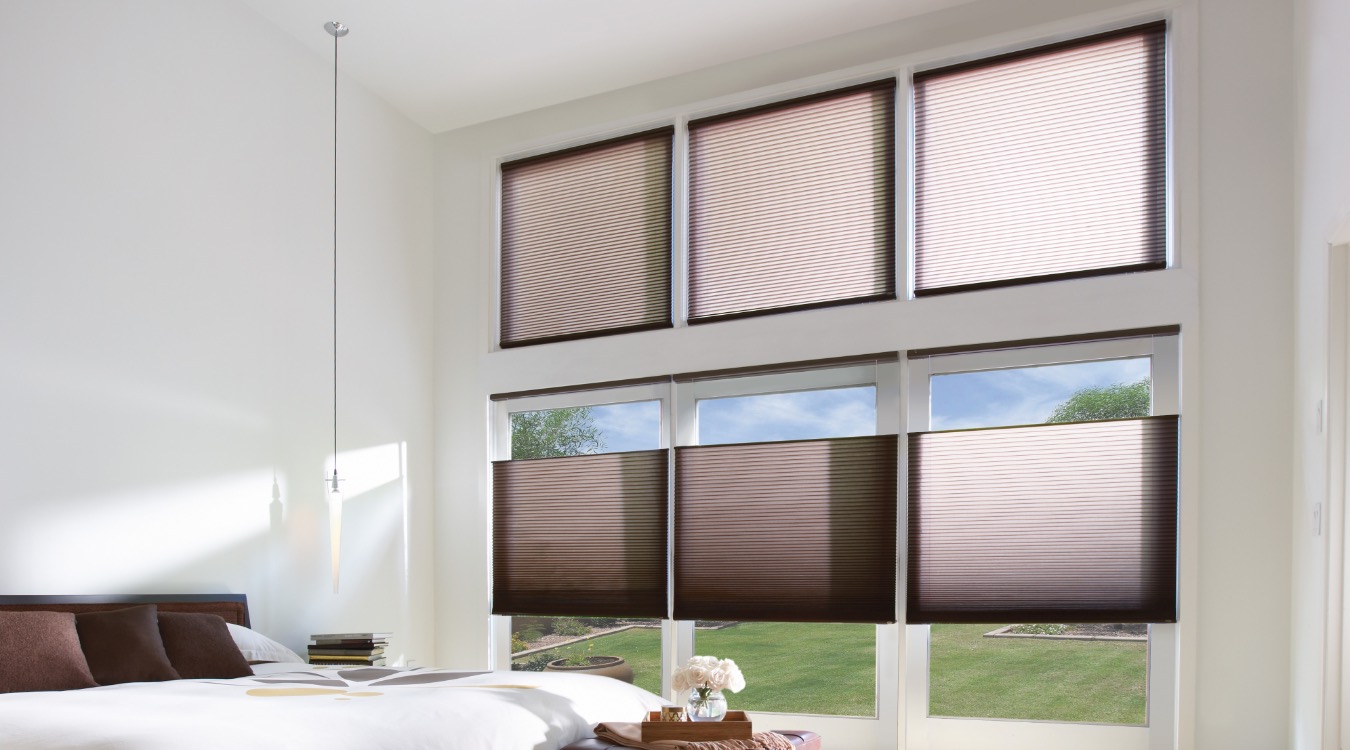 The shades we offer in Garfield Heights come in a variety of styles, textures, colors, and patterns to fit any room in your home. Select from roller shades, woven shades, Honeycomb shades, motorized shades and more to get the look you've been dreaming of for your space.
If you need ideas, look through our Home Idea Gallery which is full of photos of every window covering we offer in Garfield Heights.
Get Started Now With Sunburst Shutters In Garfield Heights
There's no reason to hesitate to get new shutters in your home. By partnering with Sunburst Shutters for your window treatments in Garfield Heights, there's no question you'll get top-notch customer service along with gorgeous, award-winning window treatments.
So call Sunburst Shutters Cleveland today at 440-561-6787 or fill out the form below to schedule your free window design consultation. We're primed and ready to help our customers in Garfield Heights and its surrounding areas pick the perfect shutters and window coverings for their home, style, and budget. So don't wait. Call today!