Cleveland Window Treatment Ideas For Doors with Half Glass, Full Glass, And Unique Windows
A door featuring built-in glass delivers a distinctive design flair to your interior and lets in natural light. But what happens when the door gets a heavy dose of the sun's rays or allows nosy neighbors a clear view into your Cleveland house? Interior shutters, transitional shades, and Roman shades all provide appeal and protection if you're looking to install Cleveland window treatments for a door with half glass, total glass, or specialty window types.
Incorporate Interior Shutters For Attention-Getting Cleveland Window Treatments On Doors With Half Glass, Total Glass, And Arched or Rounded Windows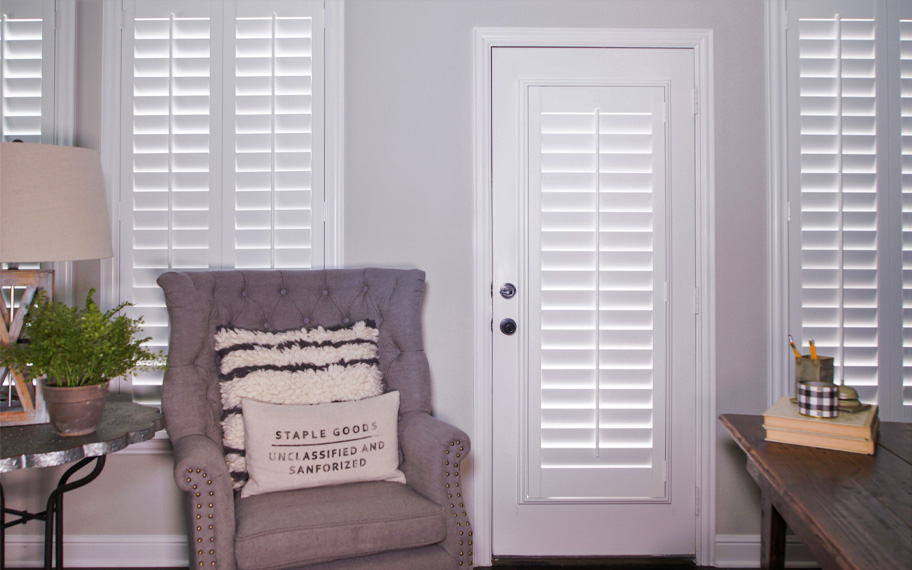 Your entrance is always something friends and family will take note of at your Cleveland house, and for this reason your window covering should make a lasting impression. Interior shutters look amazing on doors. This option brings architectural interest to your entrance, and the movable louvers give you the ability to manage the the amounts of privacy and light. Plantation shutters are also the perfect Cleveland window treatments for doors with half glass, full glass, and customized glasswork as they can be fabricated for windows of any size or shape. Custom shutters will fit an [[arched or circular window's shape]67] when other window treatments cannot.
Composite shutters are the sturdiest window treatments you can choose for your doors. They can withstand knocks from kids and pets rushing through the entry, and grimy paw and hand prints clean up with little effort. Polywood shutters resist warping and splitting because of cool or humid air flowing past your door. And they'll never smack or swing against the door like standard metal blinds. The end result is they maintain their appeal for a very long time..
Install Roman Shades To Manage Light With Elegance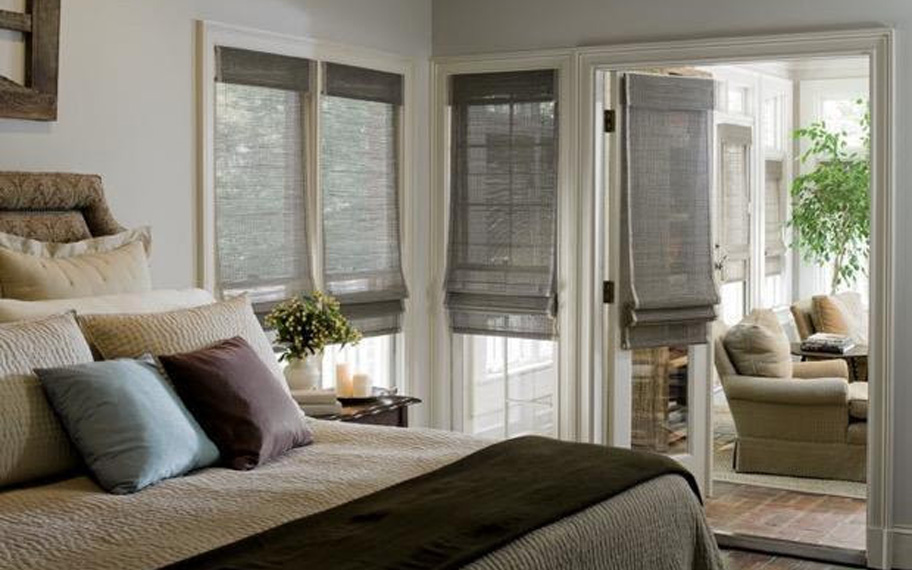 Doors featuring glass panels are great for your design aesthetic but may cause a problem if they direct sun glare into your field of view. Elegant Roman shades make excellent Cleveland window treatments for doors with half glass or full glass because they come in a range of transparency levels. In the event your door is oriented in an east or west direction, you can use a less transparent option to minimize direct sunlight. If you have a structural or natural element that will shade your door, a less opaque choice will allow your preferred level of light. You can also consider versatile top-down/bottom-up products for a sliver of light while preserving your privacy below.
Roman shades offer the added benefit of coming in a multitude or styles to mesh nicely with your Cleveland home's architectural style and palette. Shades with eye-catching patterns or colors dress up what would otherwise be a simplistic door. When your entry has tinted glass or a beveled edge, pick a shade with one color so you can avoid using a pattern that clashes with the glass design.
Incorporate Transitional Shades For The Ultimate in Light Management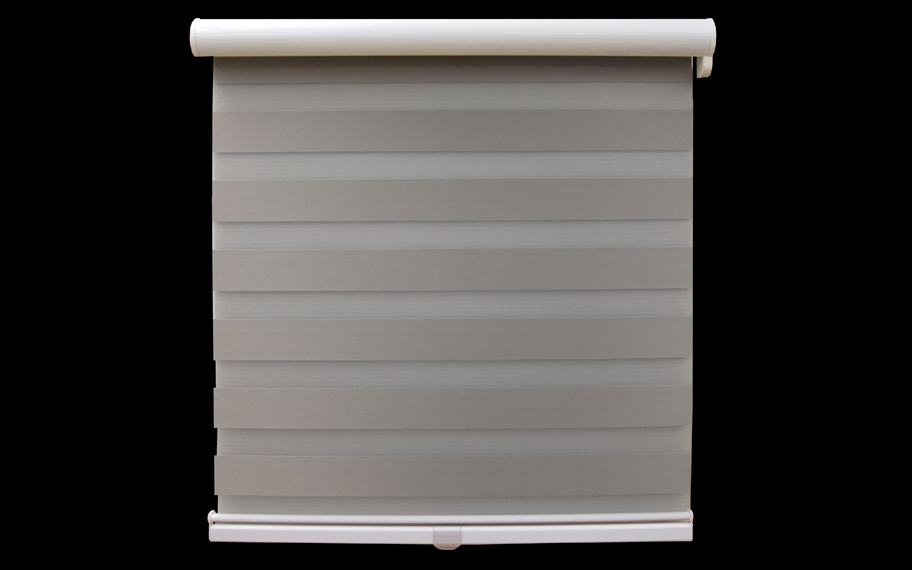 Zebra or transitional shades combine the function of privacy with flexible light control. They are made from thinly cut material and stay close to the door. Zebra shades are a unique take on roller shades as they have continuous looped fabric with alternating solid and sheer stripes. The front panel of fabric can line up with the back panel so you are able to view outside through the sheer fabric and bring in filtered sunshine or line up the non-transparent lengths over the sheer to obstruct light flow while ensuring privacy.
These highly functional shades are available in a variety of styles and colors. You even have options in how to operate your zebra shades. If installing to a door, your best bet is probably cordless products because cords may get tangled or caught around the door. For the best in modern function, you may use an electric-powered option that adjusts with the pressing of a remote if you desire to alter the amounts of light and privacy.
Get The Most Out Of Your Door With Plantation Shutters And Shades From Sunburst Shutters Cleveland
At Sunburst Shutters Cleveland, we have only the best window treatments for your doors with glass panes and every other window in your Cleveland property. Just let our consultants know , and we'll recommend the right choices for each and every room. To request a complimentary on-site appointment, call us at 440-561-6787 or submit the form on this page.