Best Window Treatments For The Midwest and Cleveland
As a resident of Cleveland, you understand the struggle of keeping your home at the right temperature during bitter winters and sweltering, muggy summers. The right window treatments can help.
Plantation shutters
and window shades improve your home's energy efficiency and hold up against the Midwestern weather. They even look good while doing it! Learn more about the most popular window treatments for the Midwest to regulate heat through your windows and enhance your home's interior.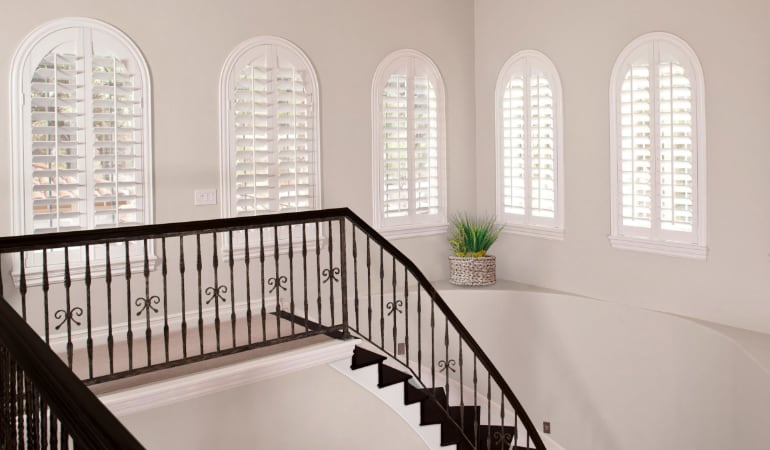 Polywood® Shutters, Beautiful Window Treatments for the Midwest
Interior shutters are the most versatile window treatments for the Midwest. They look elegant and add comfort to your Cleveland home. Cleveland homeowners love interior shutters' clean lines and neutral colors because they can be used with most home styles and design. Our Polywood® shutters look great in prairie style houses, farmhouses, and Colonial-style homes, alike.
Polywood shutters are energy-efficient. Other treatments don't block outside heat as well as they do. Polywood's unique properties insulates windows up to 70% better than other window treatments. This special design help keep your home cozy and stops outside temperatures.
Polywood shutters also guard against humidity better than other window treatments in the Midwest. They are resistant to moisture and bitter temperatures. As compared to wood shutters, they won't crack, warp or yellow and last longer than any other window covering.
Custom Polywood shutters fit any window, from large picture windows to petite gable windows. They don't obscure the distinctive shape of specialty windows. And their louvers still open and close on odd-shaped windows for light and privacy control.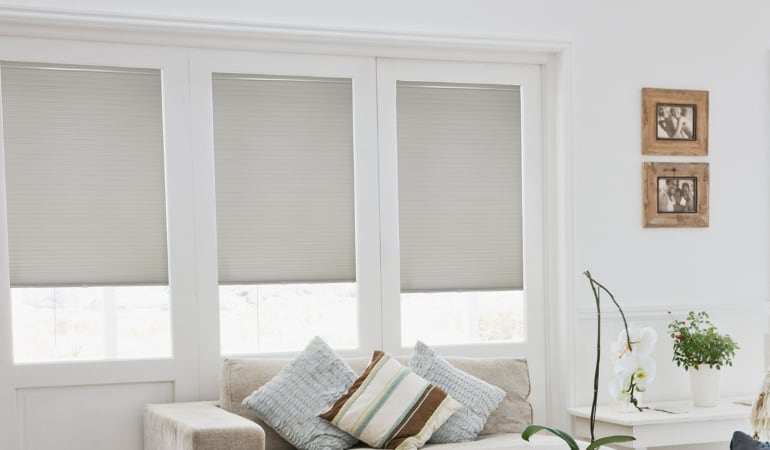 Cellular Shades Increase Your Cleveland Home's Energy Efficiency
Cellular shades also work well with most homes in the Midwest. Homeowners like that cellular shades mimic drapery but protect your windows better than curtains. Their many hues and textures suit both rustic and contemporary homes. You can buy semi-translucent shades for more light or opaque ones for enhanced privacy.
Just like shutters, cellular shades improve your home's energy efficiency. Their one-of-a-kind fabric cells trap heat loss or gain better than other shades. Midwest humidity doesn't damage cellular shades, either. Their fabric guards against humidity so that their pleats keep their unique shape.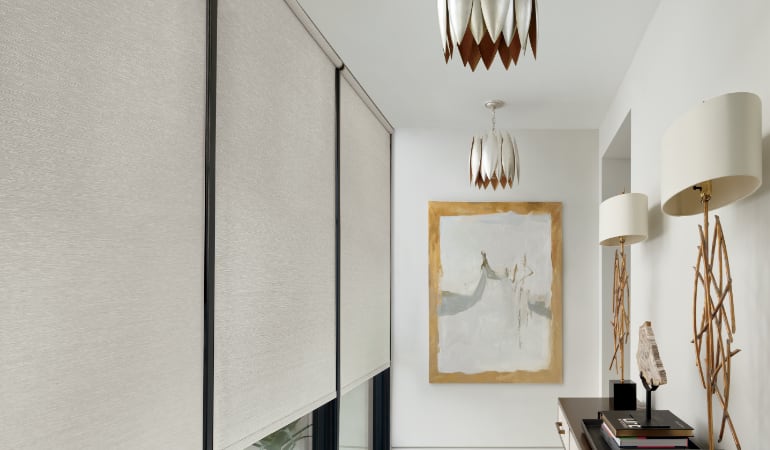 Durable Roller Shades Resist Moisture
Roller shades are also a great choice for window treatments in the Midwest. This interior shade is also offered in many colors and patterns, but its classic style makes it perfect for any home.
Roller shades are offered in varying opacities that let you control how much sunlight comes in to your space. The more light, the hotter a space becomes. Many Cleveland homeowners use blackout roller shades to minimize this heat and increase their privacy.
Another reason homeowners like roller shades in the Midwest: they are sturdy and don't have folds which collect moisture from the air. Unlike curtains, your roller shades will not develop a musty smell during a humid summer.
Window Treatments for the Midwest by Sunburst
Are you trying to find the best window treatments in the Midwest? Don't worry. Sunburst Shutters will help you find the perfect window treatments to keep your Cleveland home cozy throughout the year. Contact us at
440-561-6787
or fill out the form below to schedule a no-cost in-home consultation.