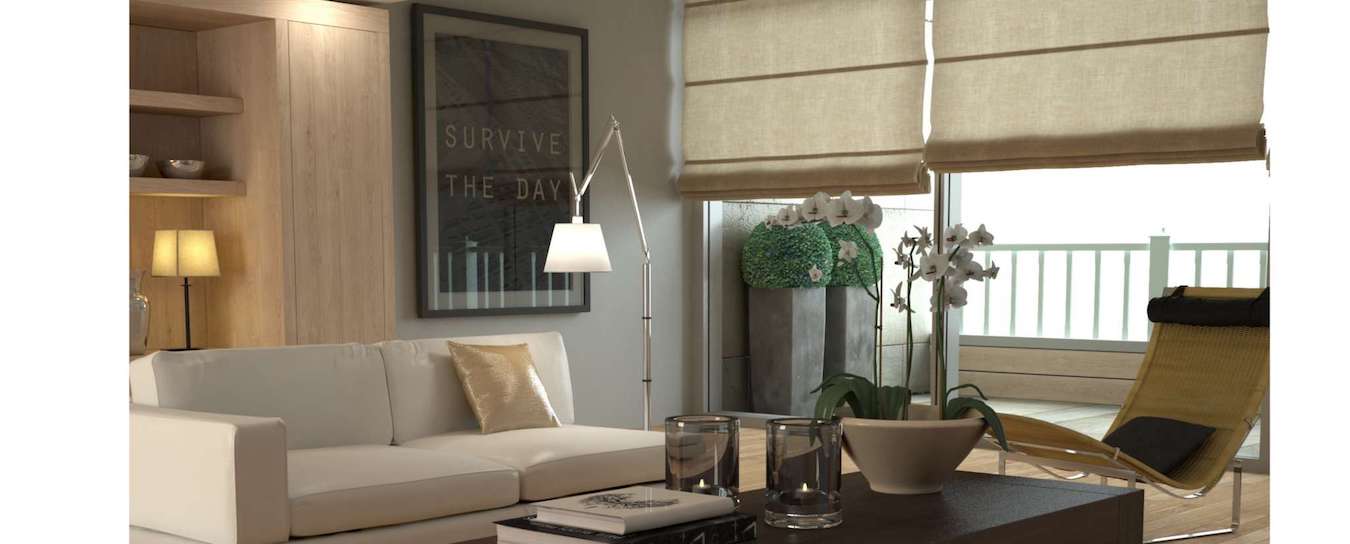 Best Window Treatments For Privacy In Cleveland
Letting daylight through your windows is a vital part of creating the right indoor environment. The sun's rays brighten your daily activities and takes your decor to a new level. Even so, many Cleveland property owners are hesitant to allow light, as opening your window treatments also gives neighbors a full view into your house.
Fortunately, there's no need to compromise privacy for outdoor light with the right window treatments for privacy in Cleveland -- Polywood® plantation shutters!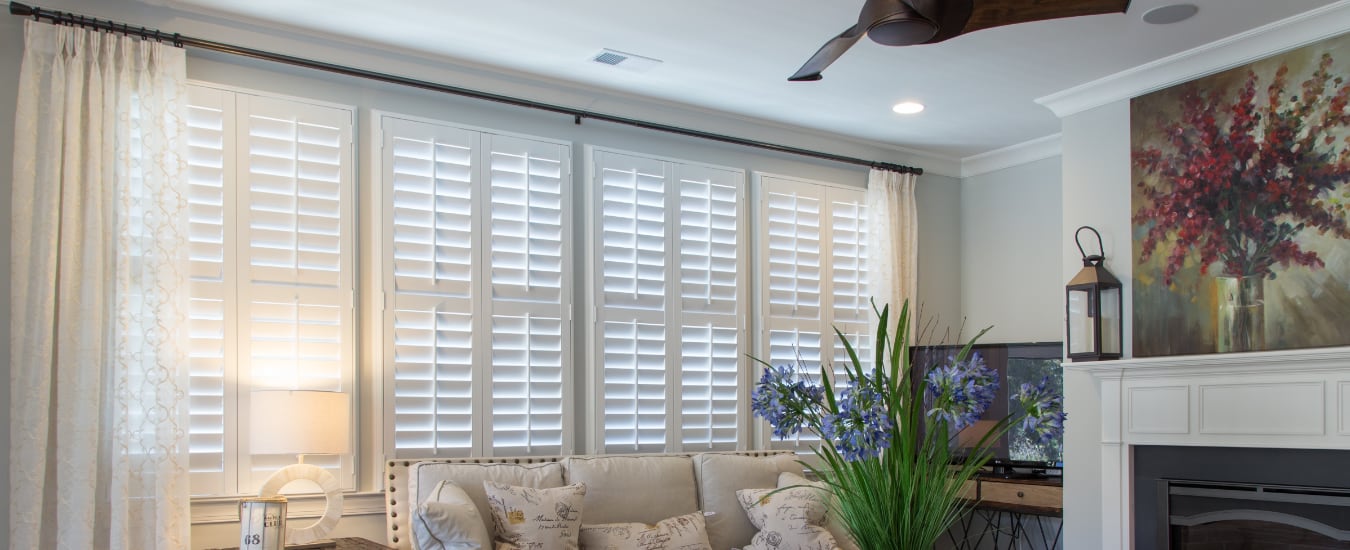 Durable Plantation Shutters Are Crafted to Protect Your Privacy
Plantation shutters are expertly crafted for the right mix of daylight and privacy. Thanks to small gaps and due to the small spaces, you can create and a wide range of motion, you can freely adjust your louvers to allow the right amount of daylight while concealing your home from curious onlookers.
Enjoy greater command of the amount of light in your home by customizing with your choice of slat sizes: the 4.5" for maximum view and minimum cleaning, 3.5" customary sizing or the 2.5" option. No matter the width or height of your project, rest assured that your made-to-measure shutters will be a perfect fit while still welcoming an abundance of natural light.
A nice benefit of Polywood shutters is that they can be fitted to your specialty windows too. Circle, octagon, and arches can be difficult to accommodate and may create a privacy issue. But plantation shutters are custom built to your exact window dimensions, meaning you can just tilt the louvers for natural light and privacy, and still experience the dazzling design element of your distinctive windows.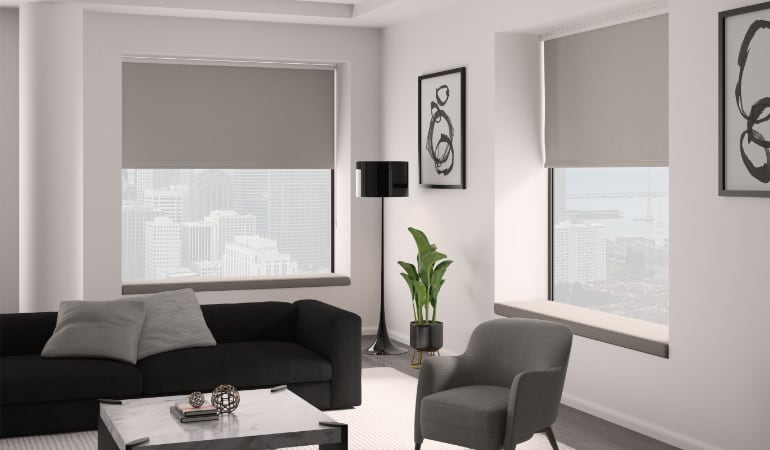 Other Window Treatments For Privacy in Cleveland
If you want something different than a plantation shutter that still gives you the ability to balance privacy and natural light, you might consider several additional options:
Zebra Shades: Installing a zebra shade gives you an impressive amount of light flexibility. This product is constructed with a length of fabric that switches between sheer and solid paneling. If lined up properly, the the product seems to have stripes, while allowing plenty of natural light. If you're looking for complete privacy, just adjust the opaque paneling so they achieve your goal.
Sheer Shades: If you believe a plantation shutter might be a bit much, you can try a sheer shade. These window shades work similarly to plantation shutters, as they have movable slats between two layers of sheer fabric. Sunshine enters through the fabric, and you can tilt the slats to achieve your required privacy levels.
Roller Shades For Complete Privacy: There are many options when considering roller shades in Cleveland. But when you want true privacy, opaque shades function more effectively than sheer products as they stop onlookers from perceiving shadows through your windows when it's dark out.
Sunburst Shutters Cleveland Can Bring You the Best Window Treatments for Privacy in Cleveland
Add the perks of versatile faux-wood shutters to your residence through Sunburst Shutters Cleveland. We'll help you find the size, style, and color that perfectly matches your home. We can also offer a variety of shades that offer the right combination of privacy and light. Contact us at
440-561-6787
or fill out the form below.