Take the Beauty of Your Octagonal Windows To Another Level with Octagon Shutters In Cleveland
Octagon windows are among the most exquisite specialty-shaped windows we have encountered in Cleveland. Yet they can be tricky windows to cover with traditional shutters. That's why our customers opt for custom octagonal shutters in Cleveland.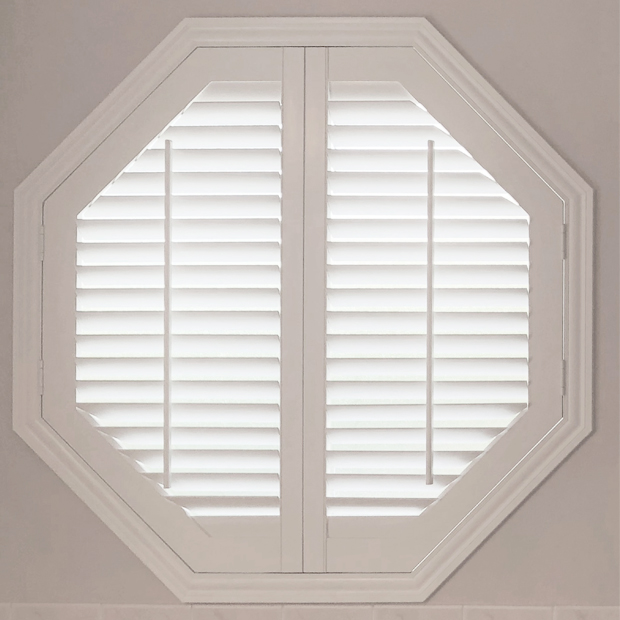 Custom plantation shutters provide you with energy efficiency and temperature control. They also are offered in a variety of paint and stain colors to match your style and needs. Depending on if you want a rich wood shutter or a custom-painted Polywood® one, we can custom craft the louvers to your octagon window's shape.
We begin by measuring the width and height of the octagon window. Then, we note each angle's location, so when we head back to our store, we are able to order your hand-crafted shutters in Cleveland to seamlessly fit your octagonal window. Using both cutting-edge computer software and templates that are customized and based on your windows, we manufacture your octagon-shaped shutters, then apply finishes and colors.
Our professional installers carefully mount the shutters onto your octagon window and ensure the louvers can be opened, allowing a easier cleaning and a better view. This not only gives you control over privacy and light, but also improves the elegance of the octagon shape you love so much.
Call 440-561-6787 or fill out the form below to schedule your free in-home consultation today!