Our Window Treatment Builder Program For Cleveland
As a builder in Cleveland, you understand that the final details of a project can truly make a house a home. This is the reason Sunburst Shutters' window treatment builder program in Cleveland makes selecting amazing window treatments for new homes effortless and good for your bottom line. We give you a wide range of designs that are custom-tailored to match your specific needs, and our outstanding customer service and installation will make certain that you get your window treatments that fits your timeframes.
Collaborating With Sunburst Is Effortless For Busy Home Builders
You have countless responsibilities and decisions as a home builder. Sunburst Shutters Cleveland will make one facet of your job simpler: selecting and installing window treatments. Our window treatment builder program in Cleveland makes it easy to outfit newly built homes with appealing window treatments. We collaborate with you to select the ideal window treatments and fit installation into your construction timeline. Whether you need traditional blinds or a totally customized program for your design studio, Sunburst has you covered. Our incredible assortment of window fashions has great choices for every home, and we're always pleased to answer questions.
We greatly appreciate working with builders who emphasize a job well done just like we do. This is the reason we provide our Cleveland builders with the best window treatments and service possible. When you collaborate with Sunburst, you benefit from:
Access to an impressive collection of premium window treatment options
Custom-tailored solutions fabricated specially for your floorplans
Bulk purchasing available with volume discounts
In-person consultations
Free product samples
Prompt installations
Warranty services available
Reach out to us at 440-561-6787 any time to find window treatments for your upcoming build.
Choose From All Our Interior Shutters, Blinds, And Shades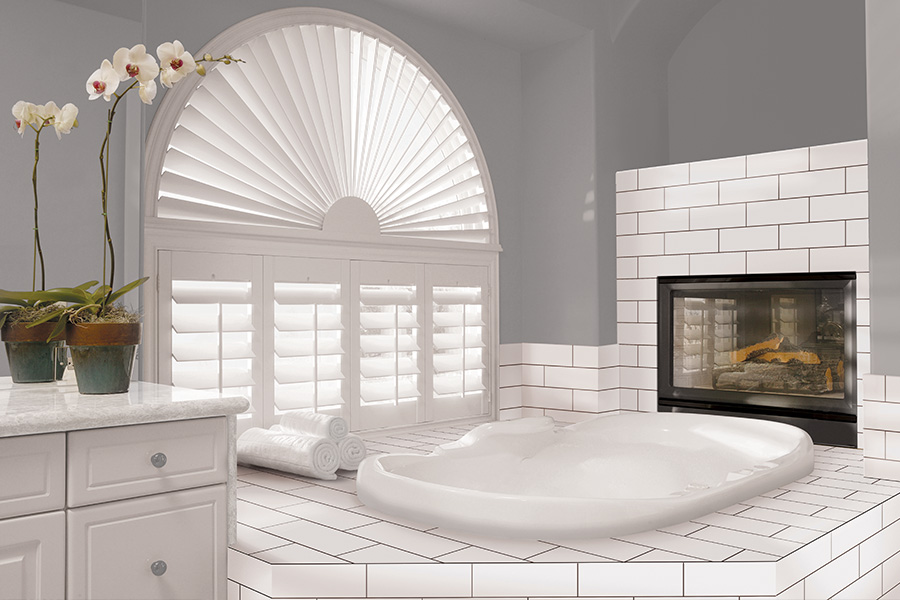 Add window treatments from Sunburst Shutters to your list of upgrades. We supply many popular custom window treatments in Cleveland to accommodate all tastes. Your clients are able to pick any of our window treatment designs to incorporate into their new home in advance of moving in. We'll go over all the available options and explore custom enhancements that make their choices one-of-a-kind. We then will coordinate the install. Choose from our industry-leading products:
Plantation Shutters
Sun Shades
Blinds
Each of our window fashions has its own special characteristics to enhance a home's beauty and practicality. Regardless of whether you're seeking a visually striking look, something resilient, or more light filtering and energy conservation, the professionals at Sunburst can lead you in the appropriate direction. Ask us about our window treatment samples for Cleveland builders and get a better idea of how our products appear in your homes. And feel free to contact us anytime you have questions.
Check Out Our Extensive Selection Of Window Shades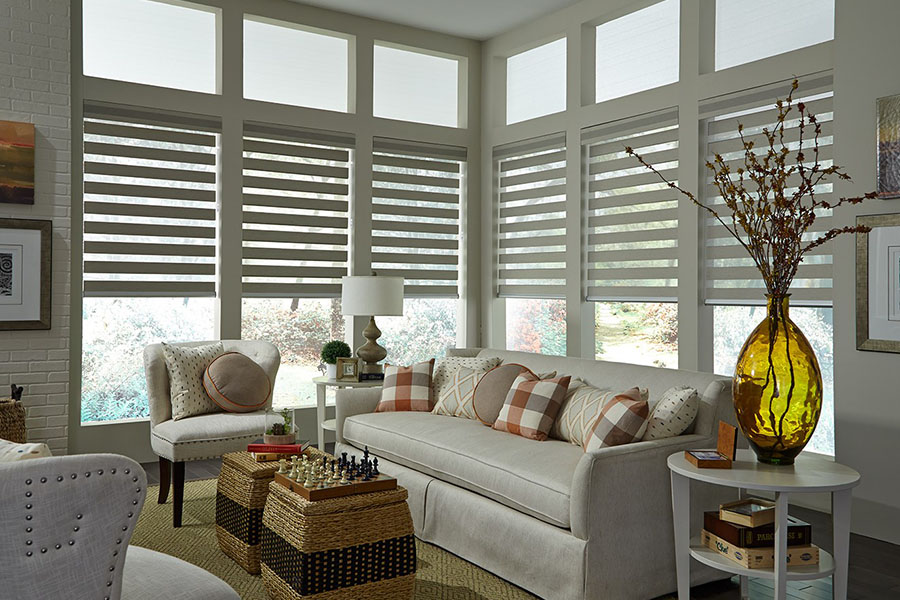 We have an incredible assortment of
fashionable window shades
for builders in Cleveland. With such an array of options to explore, it's not hard to find the ideal window shade to accompany any new build. We supply shades in all kinds of textiles, colors, and styles. We even offer automated options for modern homes.
Our window shades can be found in various opacity levels to manage light as well. Whenever you're attempting to balance the amount of natural light in an area, we'll supply a window shade to make it happen. Let us show you your options, and you'll come across everything from sheer shades for areas that need a good deal of light to blackout roller or cellular shades suitable for bedrooms.
Protect Your Bottom Line With High-grade Window Blinds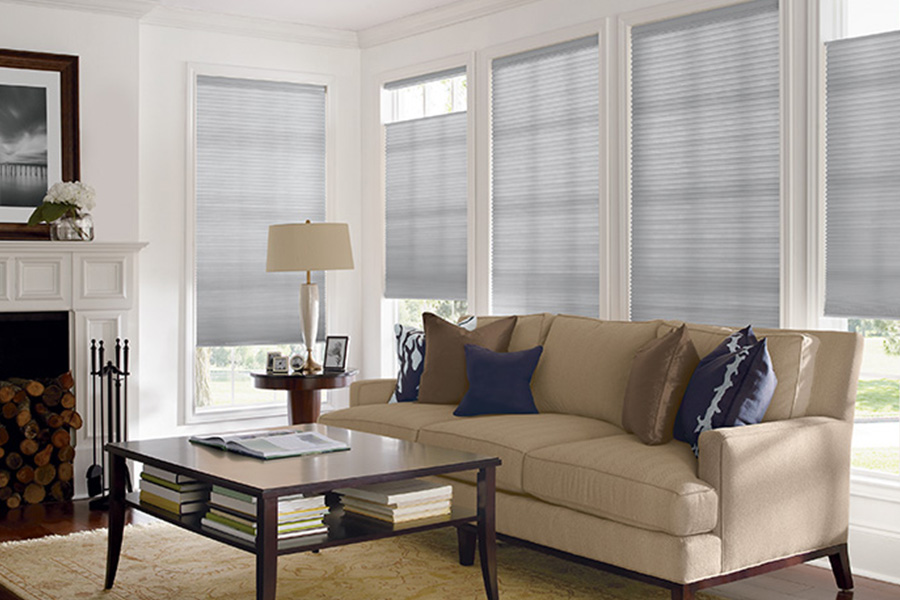 Sunburst's builder blinds
are the right solution whenever you have a lower budget for design touches. They are better than regular aluminum blinds but cost less than other types of custom window treatments in Cleveland. We supply faux wood and wood blinds with many customizable features to fabricate the best blinds for your specific build.
Sunburst's builder blinds have many advantages too. They look beautiful in every space and work flawlessly to give homeowners control over natural light. Their durable slats don't warp or split easily like low-cost alternatives. And you are able to put waterproof faux-wood blinds in kitchens and baths!
Cover Uniquely Sized Windows With Custom Shutters For Builders In Cleveland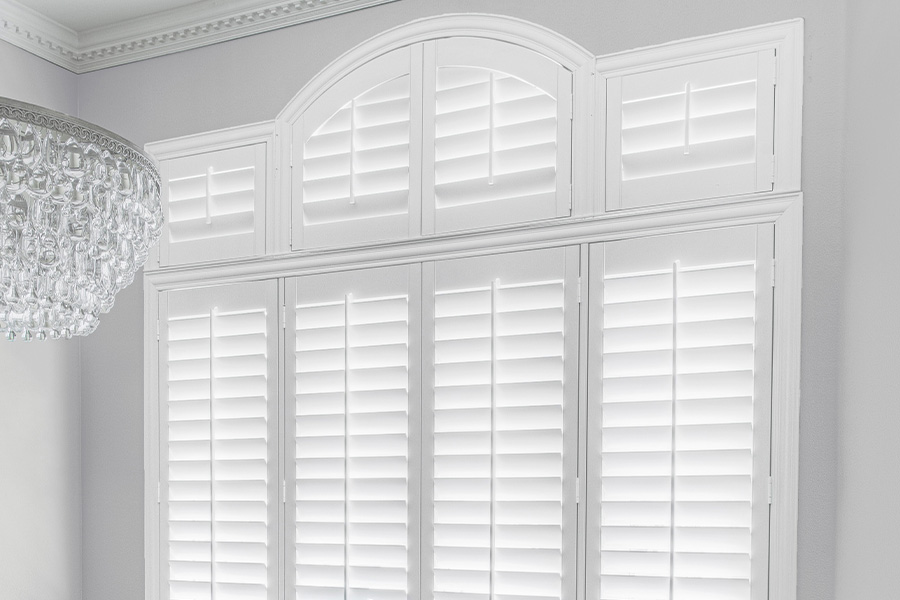 From expansive picture windows to angled accent windows, numerous custom home types today have window configurations that may be tricky to cover. And then there are double doors and sidelites that may allow a great deal of sun glare. We supply custom window treatments in Cleveland to help you add privacy and light filtering to all windows in your new build.
Our attractive interior shutters are a perfect option for specialty windows. Our Polywood shutters and Ovation® shutters are custom-crafted to fit your specific sizing. They may be crafted for any window dimension or form, including windows for doors.
Interior shutters are a favorite window treatment for builders in Cleveland as they have quite a few advantages:
Provide absolute coverage for privacy and impeding outside light
Open easily for light filtering
More insulating ability than other window treatments
Match every type of home and interior design
Clean up easily
Withstand heat, cold, and humidity in each room of the house, saving the homeowner on their utility costs
When you have clients who wish to have only the best for their new build, Polywood shutters are an excellent choice. These permanent window treatments add a beautiful decorative touch to any room and last a lifetime because of their durable components.
Consult With Us Today To Find Out More About Our Window Treatment Builder Program In Cleveland
When you turn to Sunburst Shutters Cleveland, you get the best window treatments and custom shutters available to builders. Whether you need a basic blind program or you wish to have every possibility for your design center, Sunburst has you covered. Call us today at 440-561-6787 or complete the form on this page to get more information about our builder program and product selection.