When To Put Roman Window Shades In Cleveland
Stylish Roman shades blend the beauty of drapery with the practicality of window shades. It's not surprising that Cleveland homeowners admire them! But you might be unsure how to incorporate these well-liked window treatments in your rooms. Fortunately, adaptable Roman shades look fantastic in various areas of your home. When you know how they work and where they should go, you'll be prepared to request your own made-to-order Roman shades.
How Roman Shades Function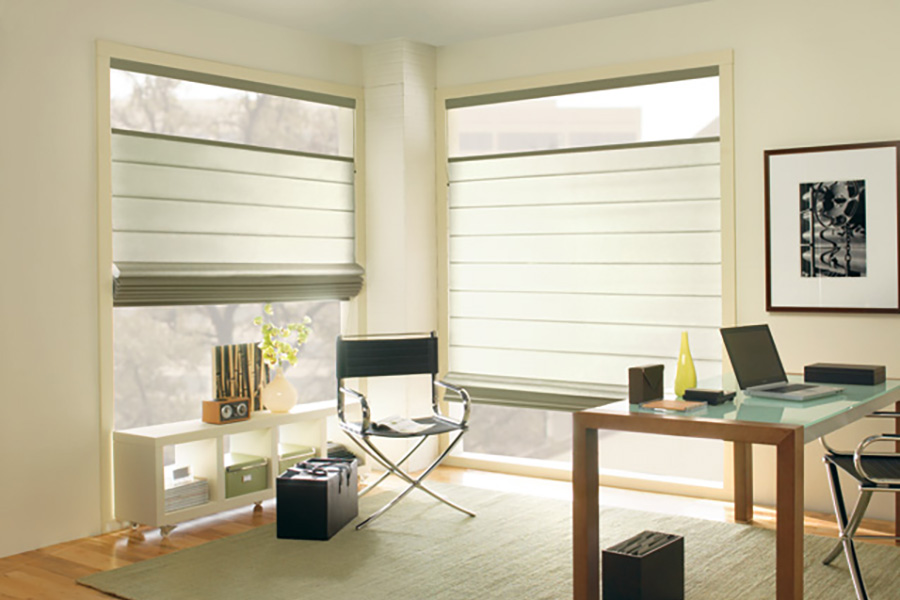 Roman shades operate in a similar fashion as standard roller shades in Cleveland. All you need to do is pull them down to cover your windows, then move them up to get sunshine and a sightline outside. You can pick between pull-cords or pull-bars to manuever them. You will also find motorized Roman shades that glide up and down at the push of a button.
The allure of Roman shades is found in the neat folds that are similar to drapery, adding a striking soft accent to your windows. Available in different fabrics, you are able to pick the level of privacy and sunlight management you wish to have. More sheer fabrics will let in a softer light. Mostly nontransparent products will obstruct most light and keep people outside from looking inside.
Where To Put Roman Shades In Your Cleveland House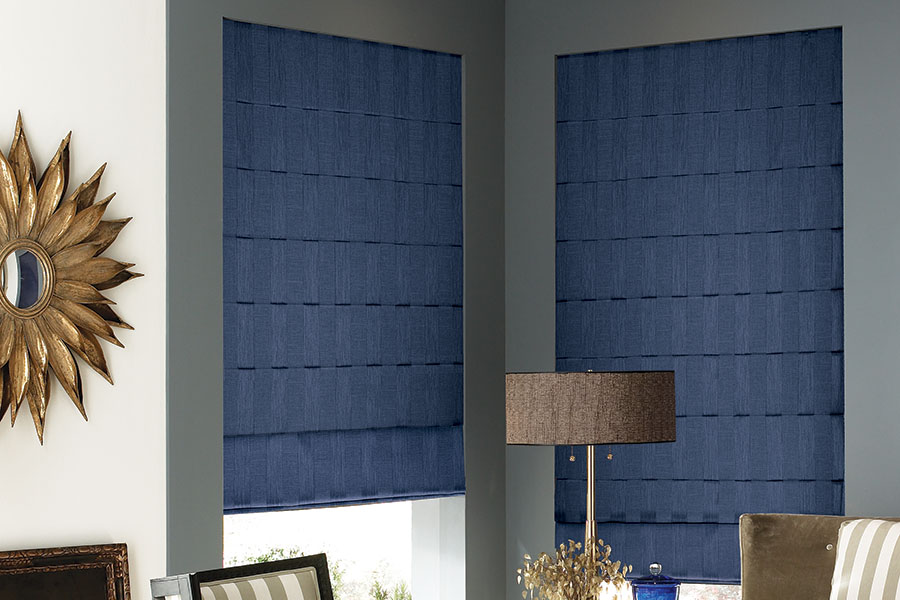 You may put Roman shades in nearly any room that you desire. Their uncomplicated appeal makes them perfect for most home interiors, and it's not hard to track them down in tones and patterns to fit your tastes. They're easy to use as well, so it makes sense to install them in spots where you regularly like to open and close window treatments.
Roman shades are a smart substitute for formal drapes and curtains that look too fussy or are a challenge to clean. They are perfect for dining and living rooms where you often welcome guests. They look sophisticated but offer command over outside light and privacy. You can simply manipulate them if the sun shines in guests' line of vision or for privacy while your friends stay to chat around the dinner table for hours on end.
Roman shades can even add a little flair to bedroom windows. The distinctive folds of the cloth material fit right in with your comfy bedding. They are usually much more luxurious than the builder-grade blinds many folks install in bedrooms and are a welcome change from curtains. Select opaque Roman window shades in Cleveland if you want to put them in a bedroom. The solid material will impede light while you're trying to sleep.
When It's Best Not To Put Up Roman Shades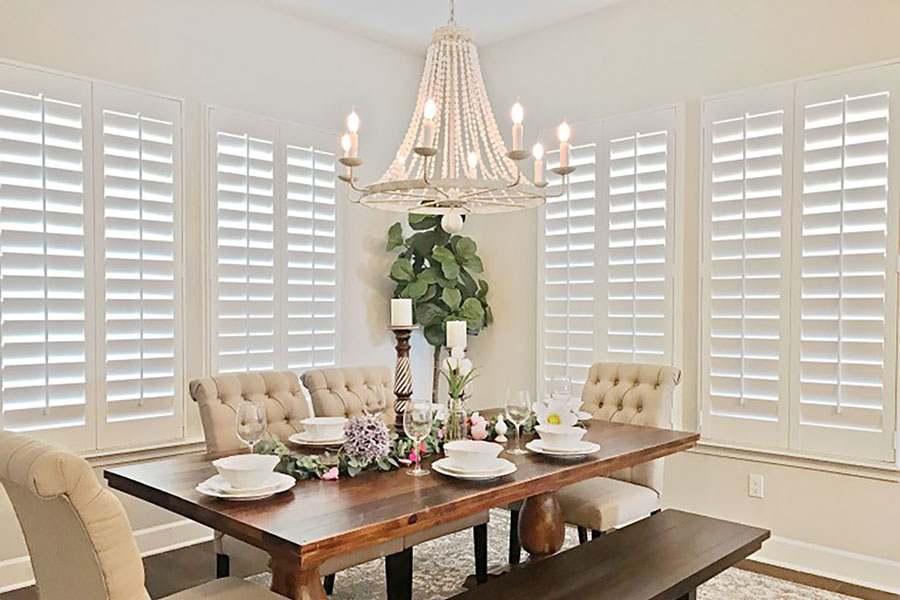 Roman shades look wonderful in every room, but they might not last long when subjected to certain circumstances. For instance, textile window shades aren't suitable for high-humidity bathrooms. The high level of moisture causes their weave to break down in the long run, and damp fabric encourages mold.
Additionally, your Roman shades will probably get stained in a window over the kitchen sink where they may be splattered with with liquids or food. They may also not endure for very long in extremely hot climates. If you wish to have eye-catching window treatments for these spaces or in hotter temperatures, choose water-repellent and durable Polywood® plantation shutters, and set aside your textile Roman shades for another room.
Explore Beautiful Roman Shades At Sunburst Shutters Cleveland
If you're trying to find Roman window shades in Cleveland, you've come to the perfect spot. Sunburst Shutters Cleveland features a comprehensive choice of window shades and other window treatment choices for your rooms. Arrange a free on-site consultation, and we'll help you choose the most suitable covering for your windows. Call 440-561-6787 or complete the following form to make your appointment.