Where Could You Install A Woven Or Bamboo Shade In Cleveland?
If natural woven and bamboo shades sparked your interest when browsing for window treatments, you likely saw their appeal immediately and visualized them in your Cleveland rooms. They certainly appear unlike standard textile window treatments. They perform in a differing fashion, too. Natural products like bamboo shades won't always meet all of your window covering needs in each scenario, but you fill find times when they are the best possible option. Explore how you can implement woven and bamboo shades in your Cleveland home to fully enjoy these unique window coverings.
Install Woven Or Bamboo Shades In Cleveland To Bring Nature's Beauty To Your Decor
Many current home decor trends emphasize using products made of natural materials to transport a little bit of the outdoors inside. If you've already decorated with wood furniture and houseplants, you can consider woven or bamboo shades in Cleveland to welcome another natural aspect to your decor. Get window shades in natural substances like bamboo, grasses, rattan, and jute. They all have their own distinct appeal to match your preferences. Their natural colors and fiber weaves are available in endless possibilities that impart a warm, lasting appeal to your residence.
Select Woven Shades For Light And Privacy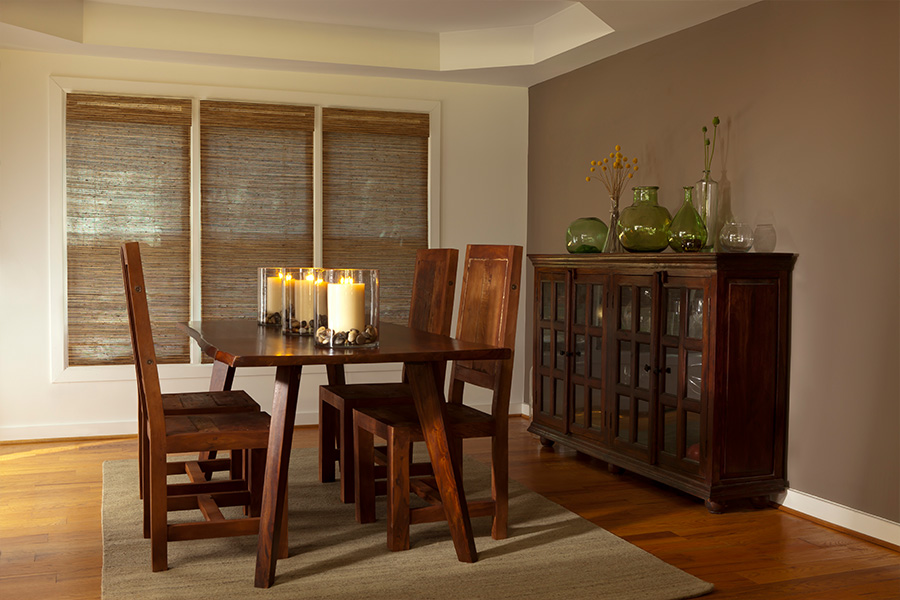 Window treatments should help you achieve the balance of exterior light and privacy you would like in your property. You'll find a multitude of alluring weave patterns, and each shade allows more or less light to enter the room, dependent upon the tightness of the weave. You could install loosely woven shades in a sunroom or breakfast nook for a touch of privacy while still getting plenty of sunshine. Thicker shades enhance your privacy and help control intense sunlight in a den or family room where you prefer some outside light but not glaring sun beams. On the other hand, if you seek absolute light control and privacy in certain areas like bedrooms,
interior shutters
or light-blocking roller shades work best.
Use Bamboo Shades If You Prefer Earth-Conscious Window Treatments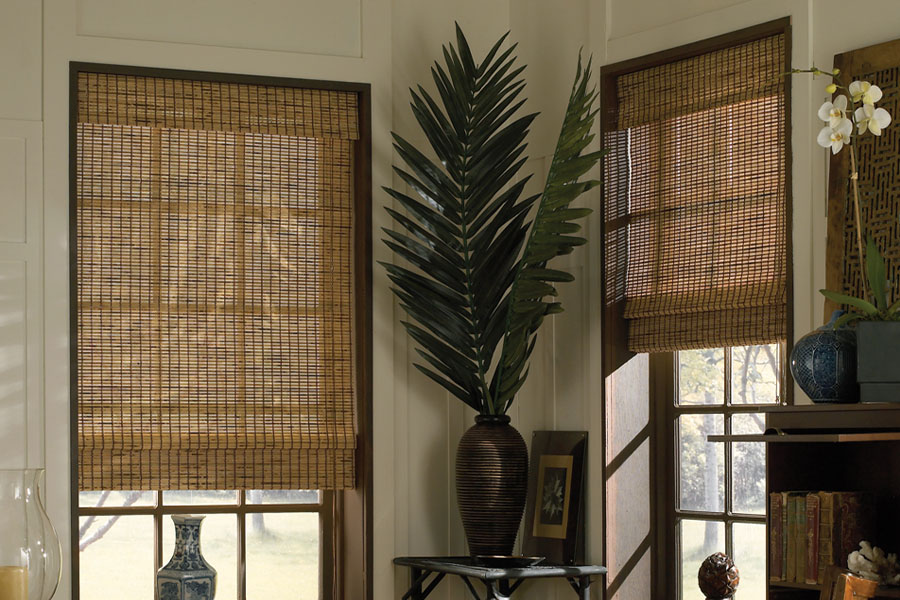 An increasing number of residents care about their impact on the environment and want environmentally conscious products. If you count yourself in this group, use bamboo shades in your Cleveland residence. Bamboo is a renewable natural resource because of its quick regrowth. And it doesn't call for toxic processing chemicals. Bamboo is known for its flexibility and sturdiness, so it makes damage-resistant window shades that stand up to the test of time. If the time comes when you opt to switch them out, bamboo is biodegradable, dissimilar to synthetic window treatment materials.
Ask The Professionals At Sunburst Shutters Cleveland About How To Employ Bamboo Shades In Your Cleveland House
Sunburst Shutters Cleveland provides the best in woven and bamboo shades for our Cleveland clientele. We work with you to determine the option that is the most suitable for your property and expertly install them for you. Begin your home transformation by calling us today at 440-561-6787 or complete the form on this page to set up a no-charge, on-site appointment.