Tips For Using Roman Window Shades In Cleveland
Home decor professionals are well aware that Roman window shades are a popular choice for good reason. Honestly, they have always been a modern and elegant option for designers seeking a cloth shade with unparalleled versatility. They are appropriate for numerous spaces and could be a smart window fashion for your home as well. Ready to find out why Roman window shades are so sought-after in Cleveland?
What Precisely Are Roman Window Shades?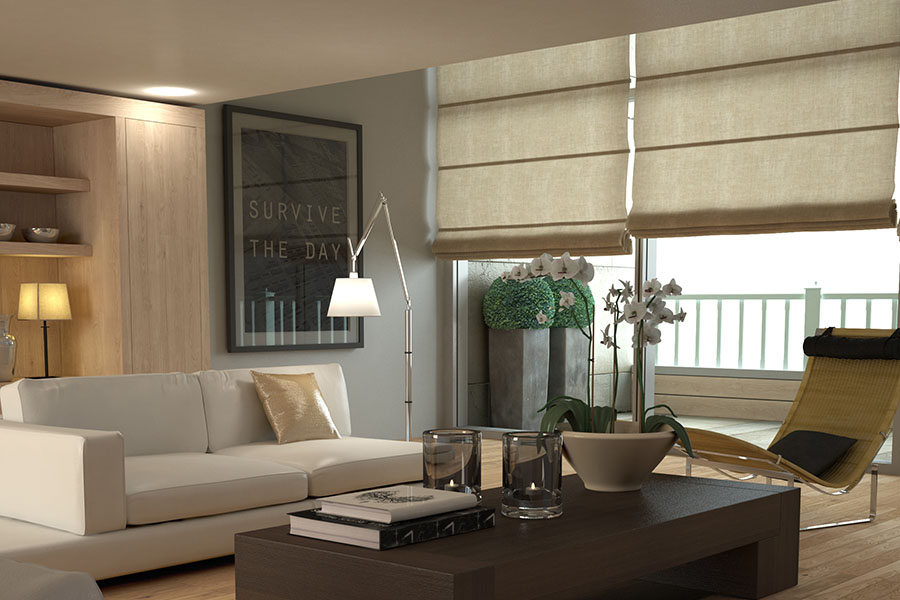 What really makes a Roman window shade different from other window treatments? The answer is the manner in which the shade gathers in perfect folds as you pull it up. These window coverings are made of a soft textile that folds in nice, even sections. This brings the shade a appealing, consistent look, regardless of whether it is let out fully, partially opened, or raised up completely. They provide volume and texture while operating as a sharp, more functional alternative to drapery.
You Can Find The Right Style For All Areas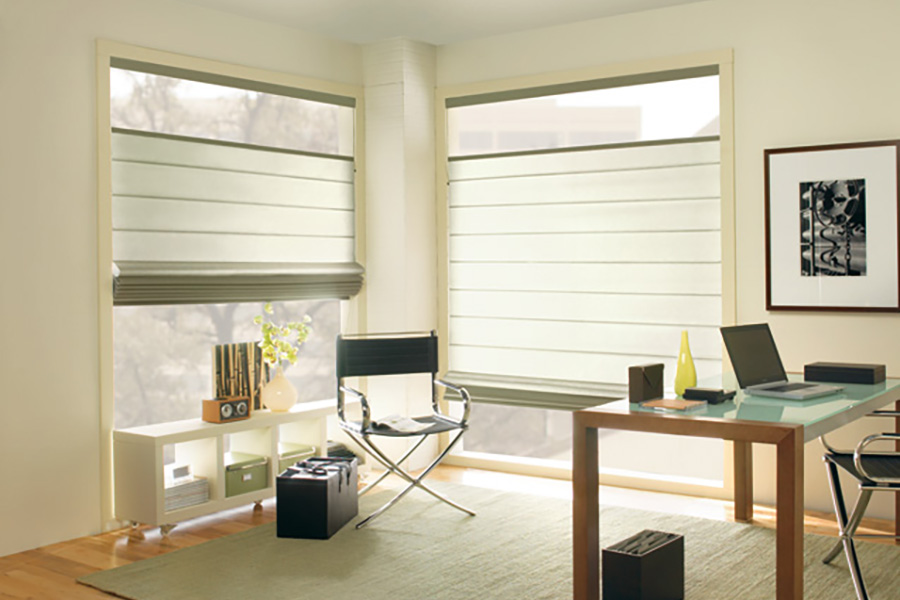 This distinguishing fold is key to the Roman window shade's popularity in Cleveland and it comes in several styles. Let's briefly investigate the kinds of folds:
Hobble/Soft Fold: Soft or hobble fold Roman shades are the quintessential style, featuring small folds that give a cascading waterfall look.
Flat Fold: Flat fold Roman shades are precisely what you might imagine -- a lone, flat section of fabric. This is perfect for drawing attention to a special design or if you wish to incorporate a splash of color.
Batten Front: Battens, otherwise known as tunnels, are loops of material at the front of the shades. The battens are set at the fold points and may contain components like a length of wood as a structural addition. This loop provides a unique look distinct from other Roman window shades.
Batten Back: Batten back integrates these loops of fabric on the opposite side of the shade. Even though this might sound like it wouldn't change the appearance a lot, it creates a subtle allure you might prefer!
Choose From Corded, Cordless, And Motorized Options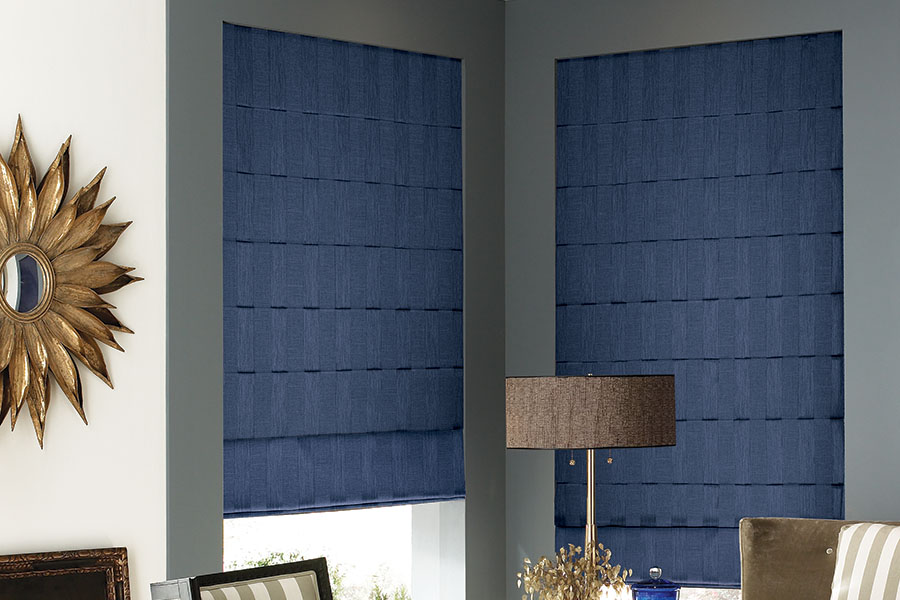 A big advantage of choosing a Roman window shade in Cleveland is how the cord is incorporated. In corded types, they are conveniently placed behind the material, concealing it and allowing them to be safe for children. You can also find cordless products that you can easily push and pull to move up or down. Or get motorized shades that are becoming increasingly popular. With the tap of a controller, your shades will change position however you wish.
How to Best Use Roman Window Shades in Your Cleveland Home
Fabric construction is a hallmark of the Roman window shade, allowing for practically limitless options for customization. They can also be fabricated to fit windows of all shapes and sizes. The fabric can be found in numerous materials, offering a great deal of transparency levels for the privacy and light levels you want. You will even discover a practically endless choice of colors and patterns to harmonize with your decor. The colors, designs, and materials you pick largely determines the final cost.
The use of fabric results in these shades being not appropriate for a moisture-heavy environment such as over a kitchen sink or in a bathroom. In these kinds of settings, a Polywood® interior shutter will be a better alternative. In other rooms, the Roman window shade is a perfect window treatment that can be customized to any style of home!
Explore Roman Window Shades in Cleveland at Sunburst Shutters Cleveland
See what Roman window shades have to offer your home with Sunburst Shutters Cleveland. Our professionals will help you design a shade that perfectly matches your style. All you need to do is place a call to 440-561-6787 or submit the form below to schedule your complimentary, at-home consultation.