The Top Window Treatments For Window Condensation In Cleveland
When damp air within your Cleveland house touches a brisk window pane, the moisture forms water condensation on the window and accompanying surfaces. That water may deteriorate the fibers in fabric and natural window treatments or attract mold. That's why classicl Polywood® plantation shutters are the top-in-class window treatments for condensation in Cleveland. Their special materials and build make them highly energy efficient and impervious to water damage compared to other window treatments.
Polywood Plantation Shutters Resist Water Damage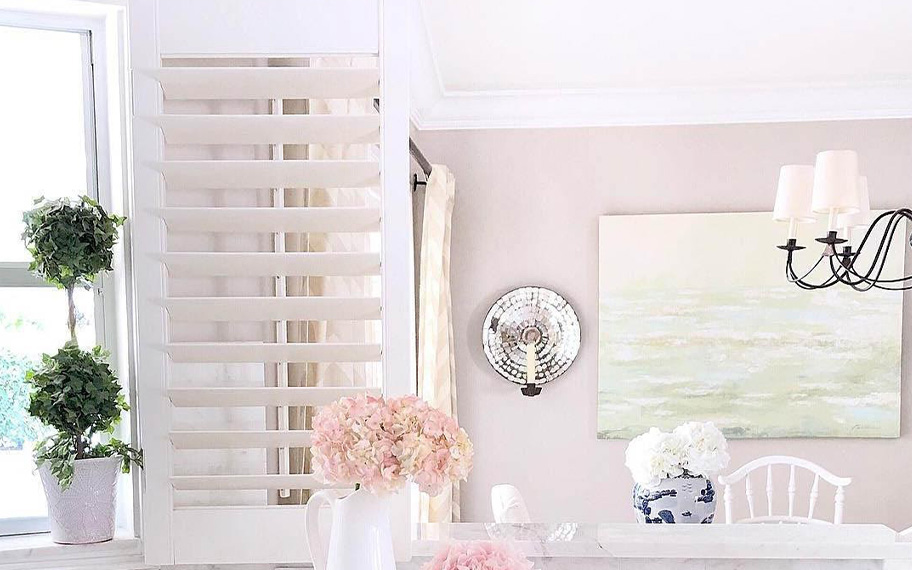 If you hang wood or cloth window treatments on a window apt to condensation, that moisture gets drawn into these materials and makes the fibers to expand. Given enough time, they weaken and fracture. Weak fabric tears with little effort, and wood will bend and fracture. Not long after you install them, you have to fix your window treatments.
Faux-wood Polywood shutters are the best window treatments for window condensation in Cleveland as they appear beautiful and repel water. While they seem like louvered wood shutters, the patented synthetic materials are much more tough. These won't take in water like wood does, so your Polywood shutters won't bend or fray. Their thick paint layer wards off breaks from water damage as well. Even in a muggy bathroom or kitchen, you can trust your Polywood shutters to stay pristine longer than any other makes of window treatment and hold onto their beauty. They'll save you time and money on replacement window treatments and highlight your windows for years to come.
Polywood Shutters Ward Off Mold
Mold spores thrive in moist settings like your kitchen and bathrooms. When they land on windows with condensation, they root into any natural or fabric materials commonly used and populate. It is challenging to eliminate mold and mold stains from window treatments comprised of these materials. And if you don't get all of the spores, the mold will come back before you know it.
Polywood shutters are the best window treatments for window condensation in Cleveland because their faux wood doesn't house mold like wood and fabric can. Mold spores can't eat away at faux wood like they do on real wood or cloth. You'll also have a smoother time performing routine upkeep so that mold doesn't land in the grime that collects on soggy surfaces. Polywood shutters only need a single wipe from a cleaning cloth to wash them.
Polywood Shutters Insulate Your Windows To Prevent Condensation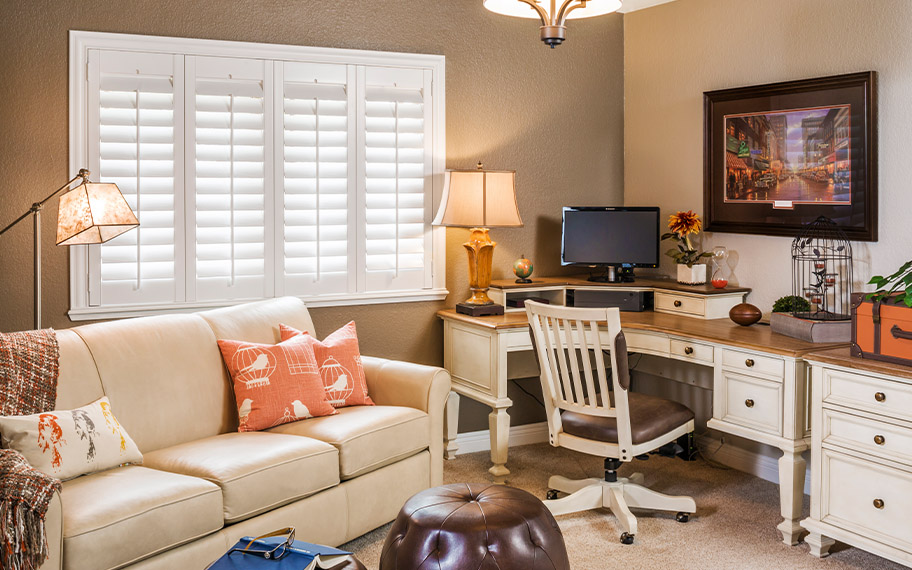 Polywood shutters not only resist problems including water damage and mold growth. These also insulate your glass to aid in preventing condensation from even occurring. When you keep your Polywood shutters down, they create a barrier between the inside air in your house and the cold air coming through your windows. Their patented weatherstripping keeps up to 30 degrees of exterior temperatures. This stunts the temperature transmission that enables condensation to form. With less condensation, you'll stress less about water damage and mold on your windows and take in the other benefits of more energy-efficient windows, like a comfortable inside temperature and lower energy costs.
Ask Sunburst Shutters Cleveland About The Best Window Treatments For Window Condensation In Cleveland
If your windows see a lot of condensation, ask Sunburst Shutters Cleveland about Polywood shutters. We specialize in faux-wood shutters and other luxurious window treatments that meet all of your Cleveland home's challenges. Meet our experts today by calling 440-561-6787 or submit the form below to get a complimentary in-home consultation.