The Best Nighttime Privacy Window Treatments For Cleveland
As the evening comes, you don't want people seeing into your Cleveland house. You have the option to install different types of treatments to conceal your windows and the interior view, but many covering are too thin or have too much space along the perimeter. And sometimes, you may arise for breakfast to find you didn't remember to shut the blinds or shades the night before. To stop the neighbors from visually intruding, select custom plantation shutters as nighttime privacy window treatments in Cleveland. You also have the option of installing powered roller shades on a preset schedule so that you never forget to pull them closed again.
Select Plantation Shutters For Nighttime Privacy Window Treatments In Cleveland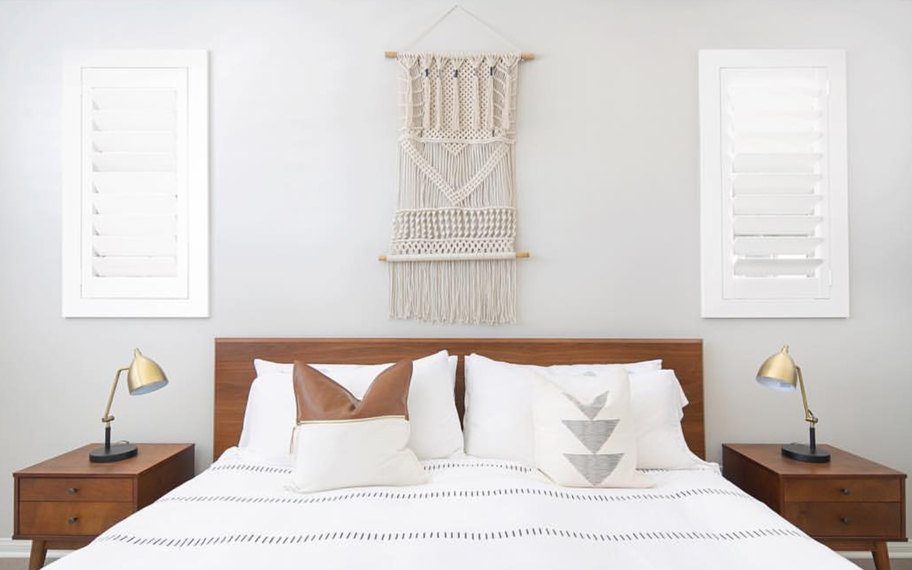 When your mass-produced window treatments have openings along the edges that prevent total privacy, switch them out with customized natural wood or composite shutters. These durable and attractive choices make excellent nighttime privacy window treatments for Cleveland homes because they come custom-made to fit your windows precisely and remedy the problem of unwanted gaps. During ordering, you can choose from two opaque materials: synthetic or real wood. When installed, the rows of shutter louvers rest against adjacent ones to restrict any sightline into your house when shut. No one outside will be able to discern anything but a slight glimmer of light that comes through your shutters after you close them in the evening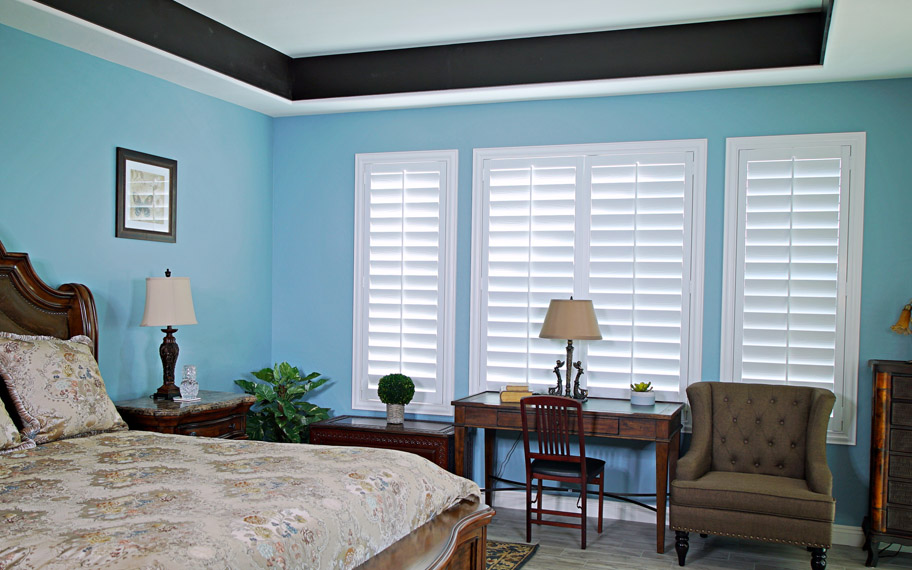 If you like the idea of interior shutters to ensure privacy after the sun sets, you might think about composite shutters for the added benefit of energy savings. These Polywood window treatments are equipped with weather sealing that boosts your home's insulation. They help keep out drafts that cause temperature transfer from your windows. If you like your bedroom at a consistent temperature for a restful night of sleep, utilize composite shutters to help you maintain the ideal temp throughout the year
With Automated Window Treatments, You Won't Have To Remember To Shut Them In The Evening.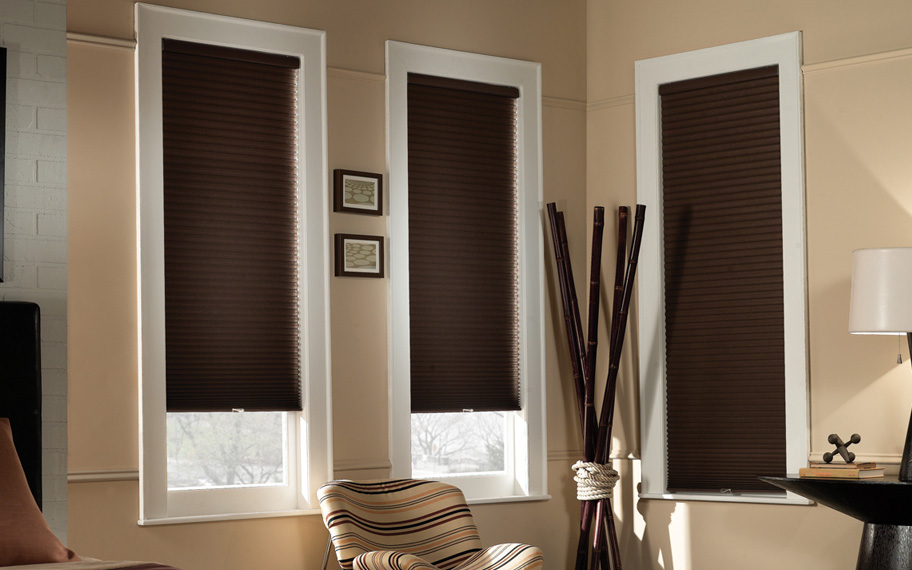 Nighttime privacy window treatments in Cleveland make sense assuming you don't have trouble remembering to close them after sundown. Or else, you may arise the following day and speculate on whether any onlookers peeped through your windows while you slept. If you often fail to shut the window blinds before bed, consider innovative automated products that go up and down according to a schedule.
Hands-free electric products have a motor that opens and closes them. Contingent on the kind you install, you can manage them using a remote controller or your smartphone. You can even program your motorized window shades to shut at your specified time. You can simply command your AI assistant found in Amazon and Google devices to lower the shades as a component of your home's "going-to-bed" tasks, and you won't have to worry about failing to lower your window treatments again.
Virtually every kind of shade covering has electric-powered alternatives. You may pick between elegant Roman shades, energy-efficient cellular materials, or sleek roller shades to fulfill your design requirements while still enjoying the advantage of products that provide hands-free functionality.
Elevate Your Windows From Morning To Night With Window Treatments From Sunburst Shutters Cleveland
If your goal is to prevent unobstructed views into your home, consult with Sunburst Shutters Cleveland about our premium window treatments. We are here to help you find a style that beautifies your home all day and covers your windows in the nighttime. Begin your project by dialing 440-561-6787 or complete the following form to request a free in-home consultation.