The Positives And Negatives Of White Window Treatments In Cleveland
One of the initial things others notice about your window coverings is their color and how it fits into the rest of the room. Many Cleveland homeowners like white window treatments because white coordinates with everything. But sometimes, white can also stain easily or feel sterile. The next time you want to cover some windows, think about these pros and cons of white window treatments in Cleveland and consult our advice for incorporating them into your home interior design.
The Benefits Of White Window Treatments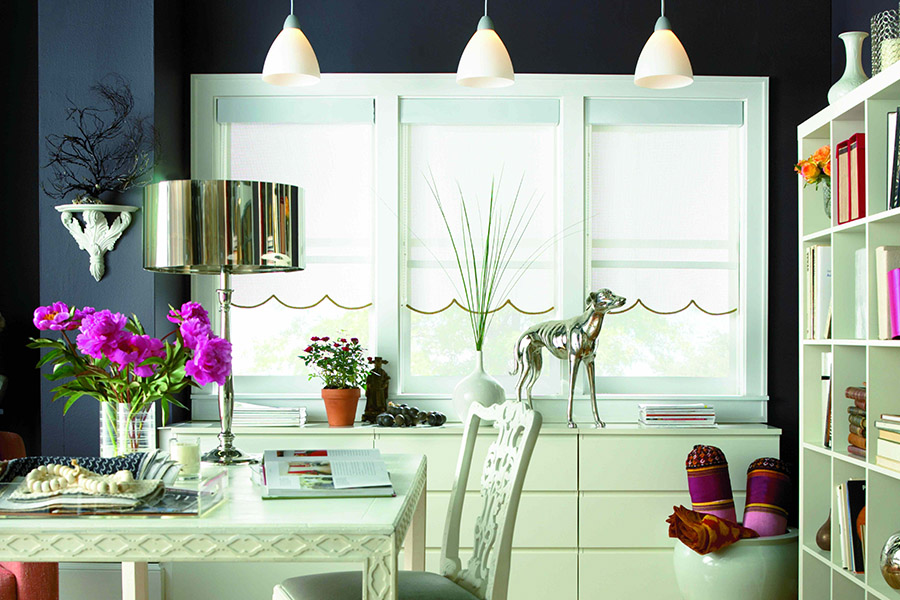 Many people say you can't go wrong with white window coverings because they look good with all kinds of decor. White is clean and fresh. It mingles in with other neutral colors and creates an appealing contrast with darker shades. White also reflects light. White window covers can help make a small, dim space look bright and more spacious.
Like all window treatments, white window treatments in Cleveland receive lots of direct sunlight. But white doesn't fade the way dark colors will, especially if you choose window treatments with UV protection. Most window treatment types have a white option, so whether you want beautiful interior shutters or sleek roller shades, you'll find them in many white hues to suit your tastes.
The Cons Of White Window Treatments
Now, white window treatments also have a few flaws. Usually, window treatments help your room feel homey, but if there's lots of white in a room already, white window treatments might make it feel dreary and cold. White also looks boring if you put it with several other neutral colors. If your room is very plain with few architectural details or color, you wouldn't want to make it more bland with an excess of white. Lastly, white window treatments show grime and dirt very easily—which is simple to clean on a shutter but not so easy on fabric window treatments. White fabric window treatments like shades and curtains can turn yellow with time, as well.
How You Can Use White Window Treatments In Cleveland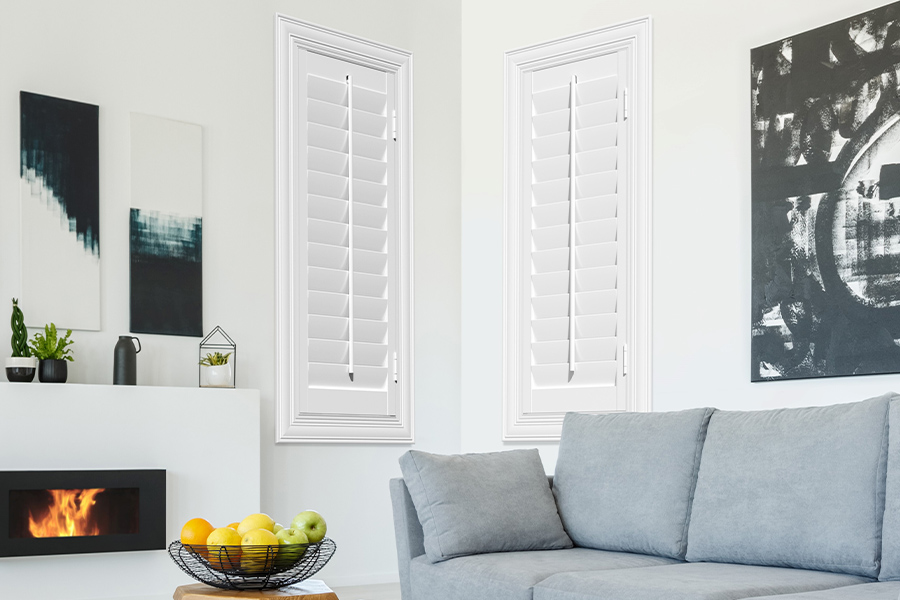 In spite of some minor drawbacks, you'll probably have no issues using white window treatments in Cleveland. Sometimes you just need the right type of white window treatments. For example, instead of fabric shades or curtains that stain or turn yellow,
use white Polywood® shutters.
These louvered shutters are made of a solid wood substitute and coated with a finish that resists UV rays and water damage. They don't turn yellow and are very easy to clean and dust.
Polywood shutters can solve many difficulties with how white window treatments look with your decor as well. Their louvers' unique texture makes them architecturally attractive, so they never look plain. And their mix of neutral white and subtle elegance makes them ideal for all types of decor.
A couple other decor tricks can balance the amount of white in your home too. Paint the walls a bold or bright color and create contrast with painted white trim and your favorite white window treatments. Or, if you prefer neutral paint, incorporate color into your interior design with accents such as rugs, lamps, and furniture to keep the room cozy and cheerful.
Sunburst Shutters Cleveland Offers White Window Treatments For Every Room Of Your House
Whether you like white window treatments in Cleveland or another color, Sunburst can help. Our wide selection of quality window treatments has something for everybody. And we offer free in-home consultations. Schedule one today by calling 440-561-6787 or complete the form below.