Ideal Awning Window Treatments In Cleveland
Awning windows in Cleveland can prove difficult to shield while still taking advantage of their many perks. They use a hinge above the glass and glide open from below as you operate a crank. You frequently find them higher in a room than other windows and in high humidity areas like master baths and kitchens where you need more air circulation. You will also find they're generally longer in width than height.
Innovative Polywood® plantation shutters are uniquely suited to the difficulties faced by awning window treatments in Cleveland. They swing open and shut easily, match the non-standard dimensions of awning windows, and offer a defense against moisture. Explore why Polywood shutters are your preferred option in awning window treatments.
Polywood Shutters Are The Most Suitable Choice For Awning Windows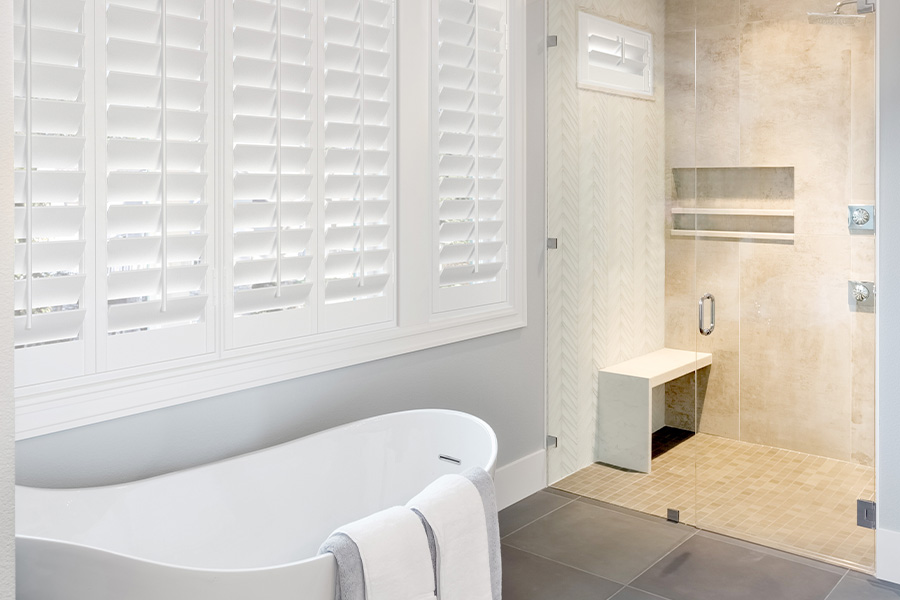 Awning windows are designed to provide plenty of sunlight and airflow, so you can't have window treatments that inhibit that. Polywood shutters give you multiple ways to control exterior light, circulation, and privacy. You can swing open their panels to the sides in the event you want full light or a nice breeze from your awning windows or you might shift their louvers for a little light. When your awning windows are higher up your walls, the sun's rays might enter at an unpleasant angle. Adjustable louvers will divert sunlight if it causes glare on a TV or gets in your eyes.
In the case where your awning windows are further up the wall, shutters will continue to be simple to use. You don't have to reach the top of the window to close them like you have to with alternative products like shades. All you have to do is manipulate the panels and louvers using the tilt rod from any place you can reach. Shutters don't use cords that will get caught on your crank mechanism either!
Polywood Shutters Accommodate Unique Awning Windows For Outstanding Insulation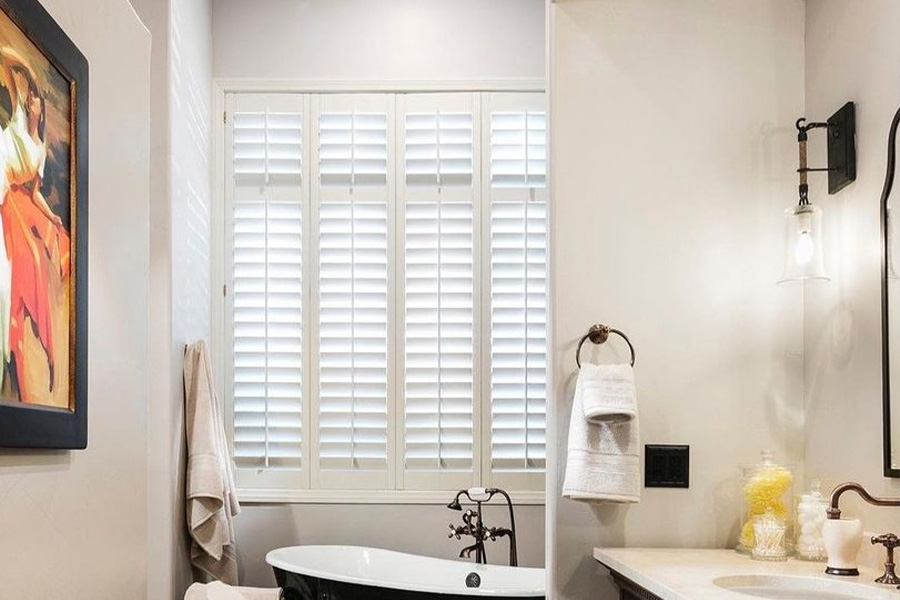 Since awning windows are often greater in width than height, you likely won't be able to purchase ready-made treatments that accommodate them correctly. You should choose
hand-designed plantation shutters
instead. The outer enclosure is constructed for your window's specific dimensions to make certain you have a perfect fit. This exacting construction looks better and wards off openings for light or air to enter. The panels can even be fitted around your awning window cranking mechanism, so it's freely accessible.
Polywood shutters include the added advantage of patented weatherstripping that enhances your window insulation when you secure them. This insulating capability assists in keeping the room at your preferred temperature and reduces your energy bills.
Polywood Shutters Won't Crack Or Warp From Moisture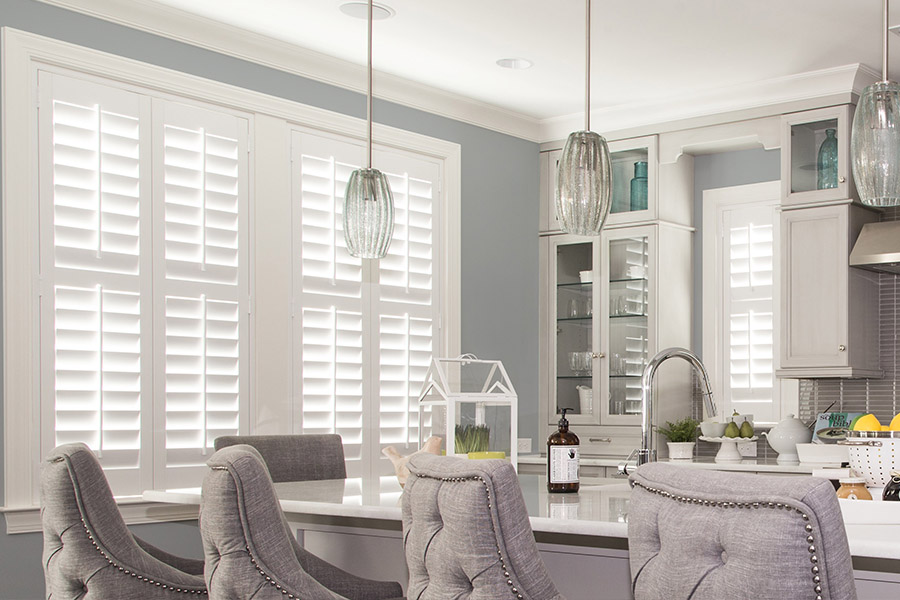 You'll often notice Cleveland awning windows in kitchens or bathrooms for additional ventilation. Unfortunately, the constant moisture and higher heat in these areas has the ability to ruin wooden or cloth window treatments. This won't be a concern with Polywood shutters! The synthetic wood and resilient outer finish doesn't warp, crack, or discolor from the tough conditions. You can place them on awning windows in close proximity to the shower or overlooking the kitchen sink, and they'll remain pristine for years upon end.
Long-lasting Polywood shutters are easy to clean, too, even in the event your awning windows are a challenge to access. Instead of removing them to throw in the wash like drapes or trying to access them with a vacuum attachment like shades, you can easily dust them with an expandable duster. If it ever happens that your bath or kitchen window shutters get sticky, all that is called for is an easy scrub with a damp rag.
Sunburst Shutters Cleveland Has The Perfect Awning Window Treatments For Cleveland Properties
Sunburst Shutters Cleveland will help you find awning window treatments suitable for your home from our impressive collection of options. We bring samples to your home so you are able to catch a glimpse of how incredible our quality window fashions look within your interior. Just ​​call us at 440-561-6787 or submit the form below to request your no-charge in-home visit.