New Window Styles and Home Trends for 2017 in Cleveland
This time of year is the perfect time to revitalize your home design and window treatments with the hottest styles of 2017. From painting your family room, to buying new window treatments or swapping out accessories, we have the scoop on what's in vogue in 2017 for interior fashion and window treatment trends in Cleveland.
Dusky Tones & Pastels
Both pastels and dusky colors are seeing more use while clear, bright colors are on the wane. Shades of gray, blue and green are very popular in addition to dusty hues of pink, blue, and yellow. Many hues on the spectrum are reminiscent of nature from sky blue to Pantone's color of the year, "Greenery.". Neutrals are still found in the color palette with whites, grays and darker beiges giving balance to other tones.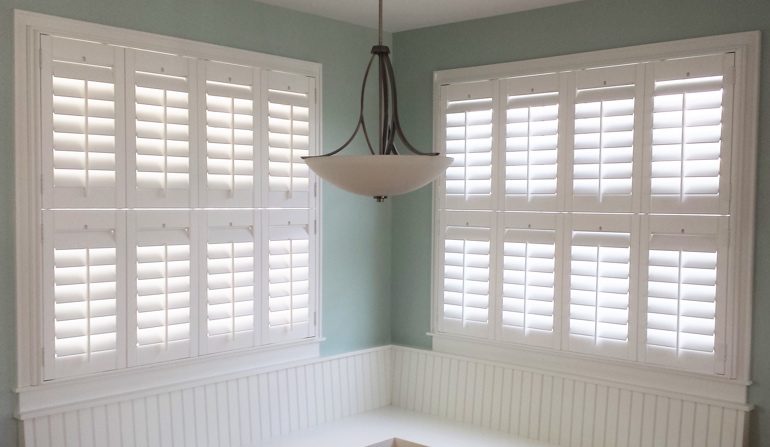 The simplest thing you can do to revamp the color in your home may be to paint most of your walls a neutral color and add in flashes of colors with feature walls, accessories, and small furnishings. Then it's simple to use the latest colors in your interior design today and swap the accessories out when color schemes vary after some time. For additional color inspiration, check out Behr's colors trends for 201
When thinking about new window coverings, choose those in neutral colors like Polywood® plantation shutters in white or a wood-like stain. These will blend in easily with any style or color scheme and won't need to be changed if you swap room colors in the future.
New Trends in Textures
Natural textures aren't going anywhere this year. Fibers that are hot include woven rugs and baskets, knotted wood, and twine. Designers are finding these textures popping up in new places including on furniture, headboards, and pieces of art. Breathe new life into an old belonging with a small touch such as wrapping a frame in twine or making artwork out of old wood.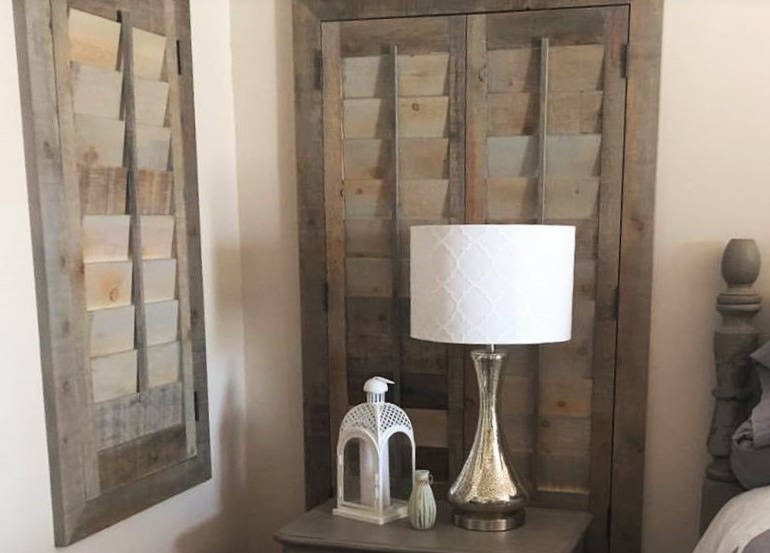 Adding textures to your house through window treatments add another layer of interest to your décor. Reclaimed wood shutters are made using old, natural wood that was once part of fences or structures. The wood has unique twists and knots that bring an all-natural feel to your home. Other window treatments that bring texture into your home include Ovation® wood shutters or shades made of natural woven material.
Metals
Furniture, hardware, and accessories that incorporate mixed metals are becoming popular across Cleveland. Wrought iron, brass, and nickel are especially stylish in 2017. You can add metals to your décor by adding industrial, homespun, and/or retro pieces such as bar stools, chairs, or light fixtures that are built from metals. Also, don't hesitate to utilize nickel or brass in your faucets or cabinetry for a more contemporary aesthetic.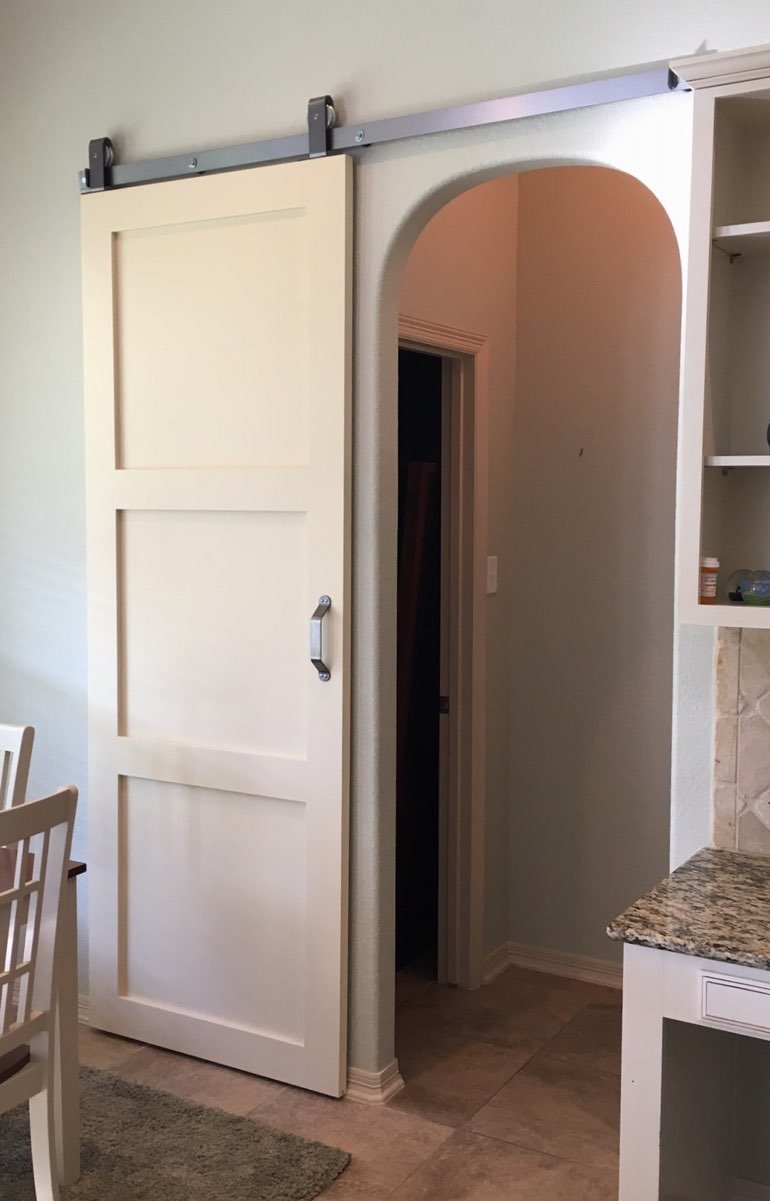 Sliding barn doors and barn door shutters are a fantastic way to bring in some metals and add a streamlined or homespun style to your space. Barn doors are constructed from solid wood and are available in a wide array of hardware such as rollers, sliding tracks, and door handles that are made of different metals.
Find Out More About The Hottest Window Treatment Fashions
If you're looking for a new look for your home, first think about your window treatments. Call Sunburst Shutters Cleveland at 440-561-6787 or fill out the form below to set up a complimentary in-home design consultation and find the ideal window treatments for your individual home, style, and budget.