Manufacturers are Becoming Safer With Their Window Treatments
As of December 2018, all newly manufactured stock window coverings should be cordless or have small, inaccessible pull cords. Sunburst embraces these regulations, as it comes after conversations between the Window Covering Manufacturers Association and the American National Standards Institute, and covers any pre-manufactured window coverings. Please note that that these requirements don't recall used treatments, but, some people in Cleveland have viewed the statement as a chance to upgrade to cordless window treatments.
What Are The New Window Treatment Safety Standards?
In the past few decades, window treatment cords have been included in the Top 5 Hidden Hazards In The Home by the Consumer Product Safety Commission. Children and infants can get intertwined in the cords, leading to injury or strangulation, with one report finding that there were almost 17,000 window cord injuries during a fifteen-year period. Extra cord safety products, such as cord shorteners and locks, tried to alleviate the hazard, but people did not use them as manufacturers expected.
What Do The New Regulations Cover?
Every stock (ready-made) window covering available in stores or online must now be cordless or have inaccessible cords. This involves over 80% of all window treatment products sold in the U.S. and Canada. Made-to-order window treatments will not have the same restrictions; however, cords can only be 40% the length of the covering and should default to a tilt rod rather than a tilt cord. These requirements affect window coverings manufactured after December 19, 2018, and previously made treatments have not been recalled.
What Are Your Choices Regarding Cordless Window Treatments?
With the new regulations, people are now looking at different safer options when purchasing or replacing their window treatments. Luckily, there are different products that are cordless, such as:
Plantation Shutters: These family-friendly window treatments cover the window with large louvers and usually utilize a center tilt-rod. Shutters are the sturdiest window treatment and are constructed with either solid wood or a faux wood composite that won't warp, crack, splinter, or chip. There has never been a corded plantation shutter, so this product has always been considered child-safe.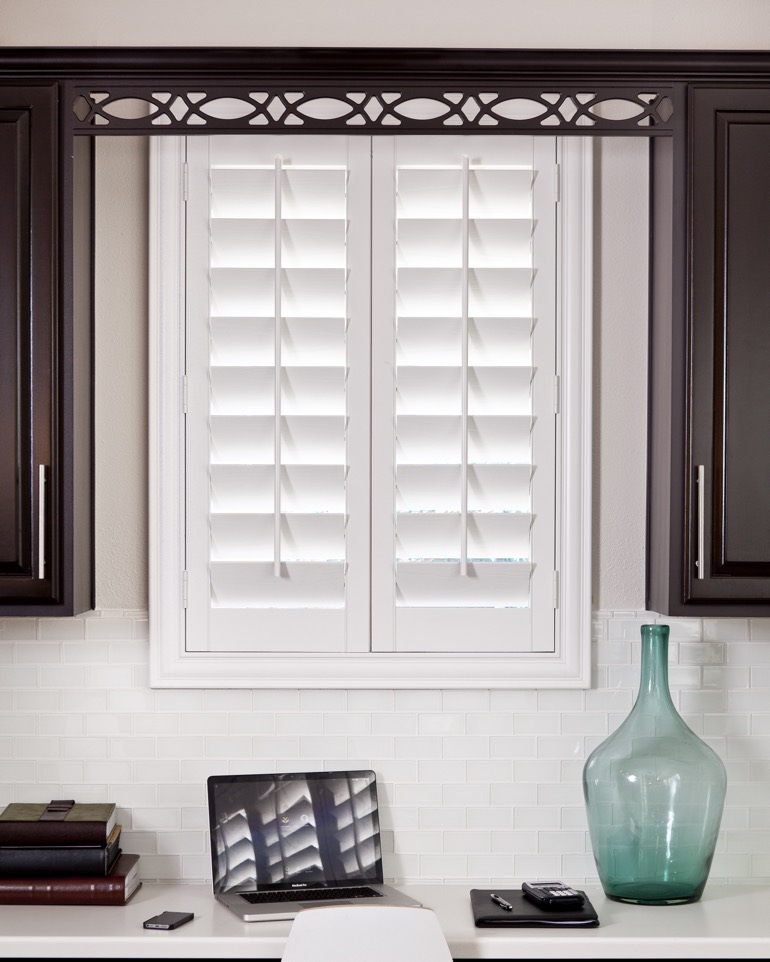 Barn Door Window Coverings: Instead of raising up using a cord or tilt rod, barn door window treatments attach to a track over the window frame and slide horizontally. You can slide them a bit to have some light peek in, or open them to the edge of the track for a different look.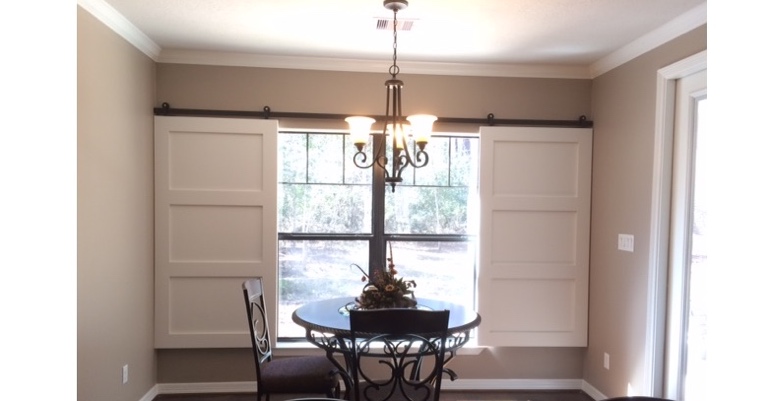 Cord-free Shades and Blinds: Some shades and blinds have altered their mechanics and now use internal cords that shouldn't pose a hazard. Some employ motors, which open and close treatments without touching the treatment. Some shades are set to their desired height by operating the bottom bar. These treatments come in a multitude of colors, textures, and patterns, and has several semi-translucent fabrics that offer the same ambiance of sheer draperies.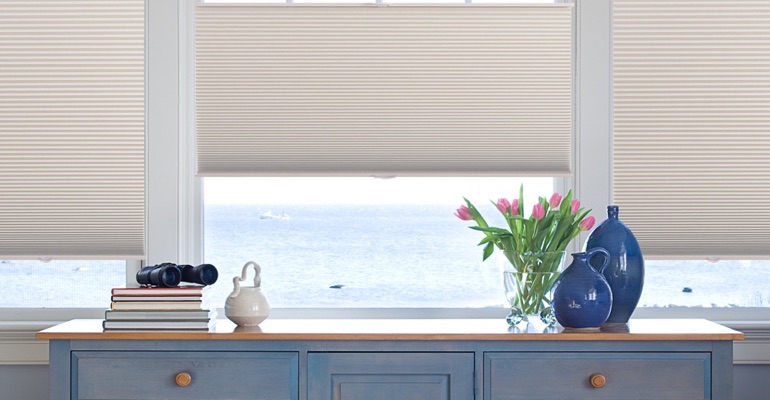 Let Sunburst Help You Cut The Cord On Your Shades and Blinds
If you want to replace your corded window treatments with a safer option, your Cleveland Sunburst representative can help. We can bring you a vast selection of safe choices, and we can assist you in finding one that works best for your rooms. Book your free in-home consultation by calling 440-561-6787 today.