Leading Window Treatments For Double Hung Windows In Cleveland
If Cleveland has pleasant weather, it's wonderful to find clean air and sunshine entering your home from the open upper sash of your double-hung windows. However, most window treatments obstruct the upper pane when pulled down.
If you're looking for a private interior without restricting air and light at the top, use plantation shutters or specialty shades that open at the top and bottom. These window treatments for double-hung windows in Cleveland offer optimal command of the light, airflow and privacy of your space.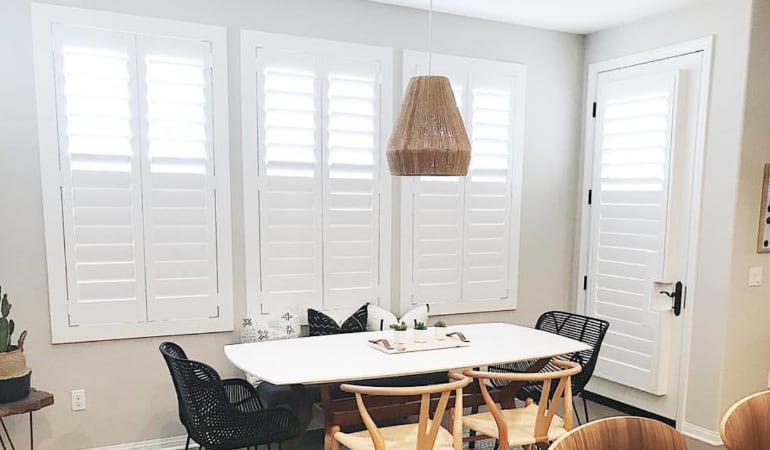 Easily Adjust Airflow And Light With Plantation Shutters
Comparable to double-hung windows, you have the ability to adjust plantation shutters in two distinct manners: swing open each panel to allow complete light or keep them secured together and tilt open the louvers with the center tilt for the amount of light and privacy you want. Each choice allows you to bring in outside air if you slide open either sash on typical double-hung installations. If your goal is ideal air circulation, pull open your shutters and move both the upper and lower sashes so a cooler breeze enters at the bottom, and warmer air leaves over the upper sash.
Interior shutters offer functionality for different window types including tilting, double-hung installations. Swing your shutters at the hinge and tilt the window back for a rush of fresh air. You could ask your installer about placing them with an outside mount so you can crack the panes open a little bit while the panels are closed. And of course, you can always use the louvers to control privacy and light.
You also have the choice to incorporate a divider rail in the middle of each shutter. This gives you the ability to open the top or bottom of the shutter panel to bring in sunshine while leaving the other half closed to protect your privacy.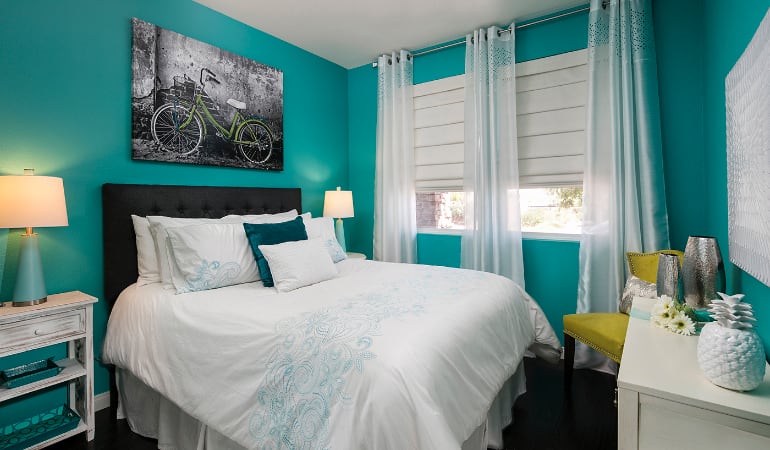 Get the Air Circulation And Privacy You Want With Top-down/Bottom-up Roman Shades
Top-down/bottom-up Roman shades can be moved down at the top or up from the bottom, in a similar fashion to your double-hung windows.
That is why they are a perfect complement for double-hung windows when your goal is better light control and airflow without giving nosy neighbors a view into your home.
Open your windows at the top and pull down the top of your top-down/bottom-up shade to allow a gentle breeze and natural light while still blocking views at the bottom of your window. Another option is to leave a small gap in the bottom and top of your window and shade for ventilation while leaving most of the window covered.
Since you can keep your top-down/bottom-up window treatments fully expanded during many hours of the day, it's advisable to install an option as beautiful as Roman shades. The ability to customize to your exact interior make Roman shades a captivating design element for your Cleveland home that you'll want to show off.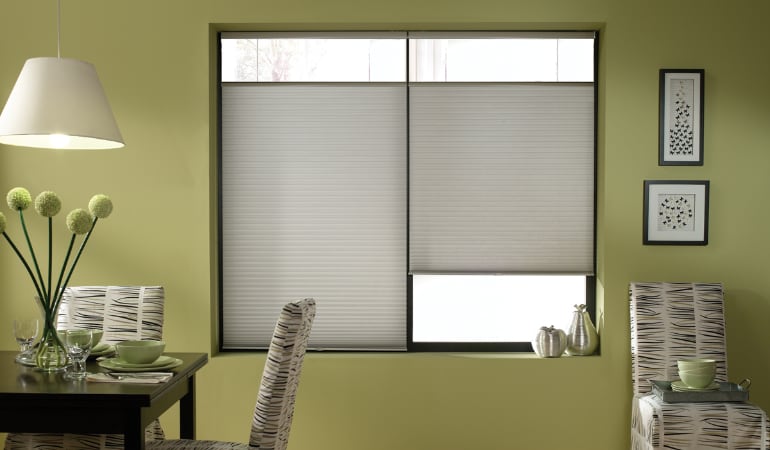 Protect Your Home's Comfort With Top-down/Bottom-up Cellular Shades
Double-hung windows are great for airflow when it's nice outside, but those adjustable sashes can cause more drafting than other installations. One solution is top-down/bottom-up cellular shades. Also known as honeycomb shades, this treatment features cells within the fabric that hold the air coming around your sashes.
This clever design also helps prevent inside air from leaking out. With this in mind, these treatments help keep your inside temperatures consistent and your utility bills in check.
The energy-conserving functionality makes this product suitable Cleveland window treatments on double-hung windows for any time of year. Open them to match with your windows for fresh air when it's nice out and shut them again to protect your Cleveland house from extreme temperatures when the seasons change.
Talk To Sunburst Shutters Cleveland About Window Treatments For Double-hung Windows In Cleveland
Enjoy all the benefits of your double-hung windows with the best shade or shutters from Sunburst Shutters Cleveland. Our consultants will provide the information you need on our wide selection of options and select the most suitable solution for your Cleveland home. Contact us at 440-561-6787 or complete our online form below to schedule a free in-home consultation.