What Are Your Cordless Window Treatment Options In Cleveland?
They're plenty of reasons why those in Cleveland prefer cordless window coverings. They have a cleaner look without those twisted pull strings and they're simple to adjust. These window coverings are a wise decision for residences with small children because you don't have cords for your youngsters to become entangled. You have just one important decision, which cordless window treatment option in Cleveland do you want? Roller and motorized shades along with interior shutters all give you the advantages of cordless window treatments.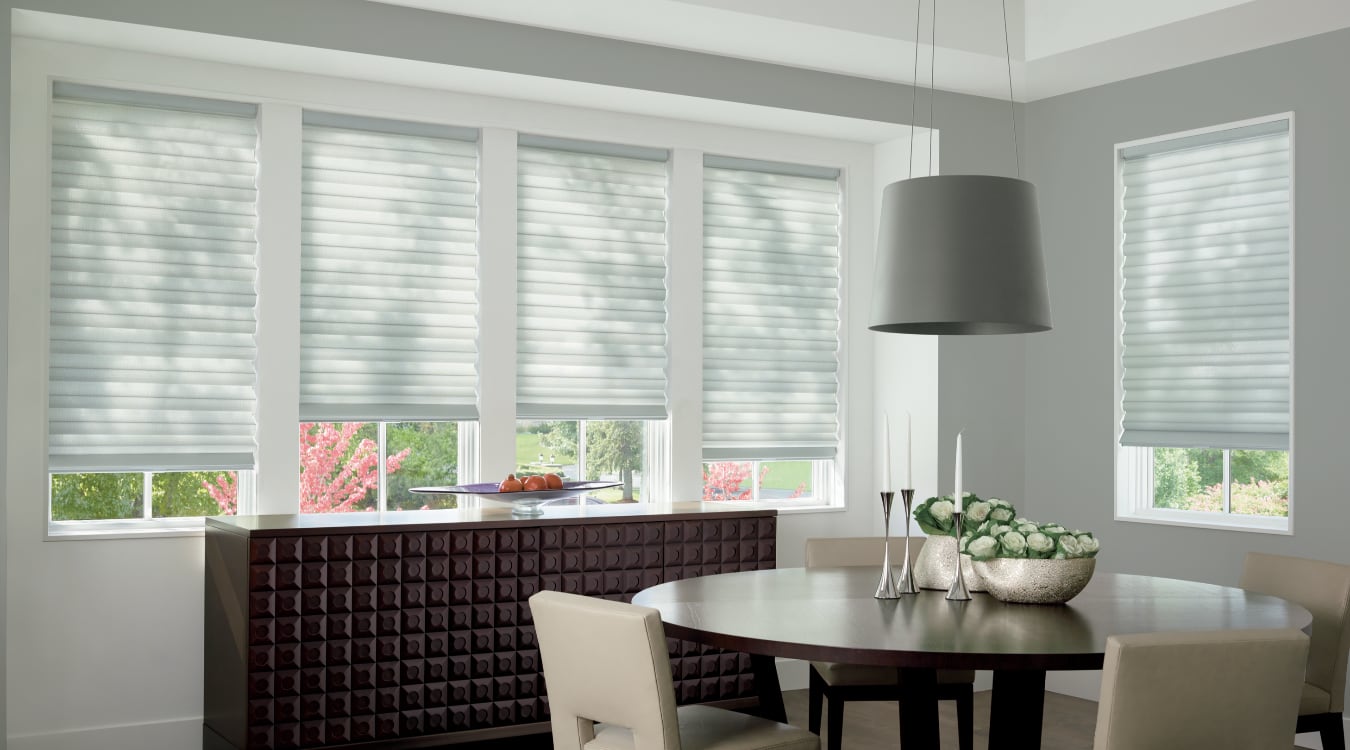 Cordless Roller Shades Have All The Advantages But Without the Inconvenience of Strings
Roller shades are popular for Cleveland properties since you can purchase them in a wide range of sizes, color schemes, and levels of opacity to create the eye-catching appearance you desire.Traditionally, you manipulate roller shades through the use of a string or chain. Unfortunately, that chain or string will take away from the sleek styling of your shades, get entwined, or swing and slap against the window when air is circulating.
Cord-free roller shades provide equivalent value without the hassle of a cord. Instead, they have a pull bar at the bottom of the shade that you grasp to open or close. This allows function without tangling and swaying and gives the shade the elegant appearance you expect from this product. Instead of a messy string, you see only the unique style of your room-enhancing roller shades.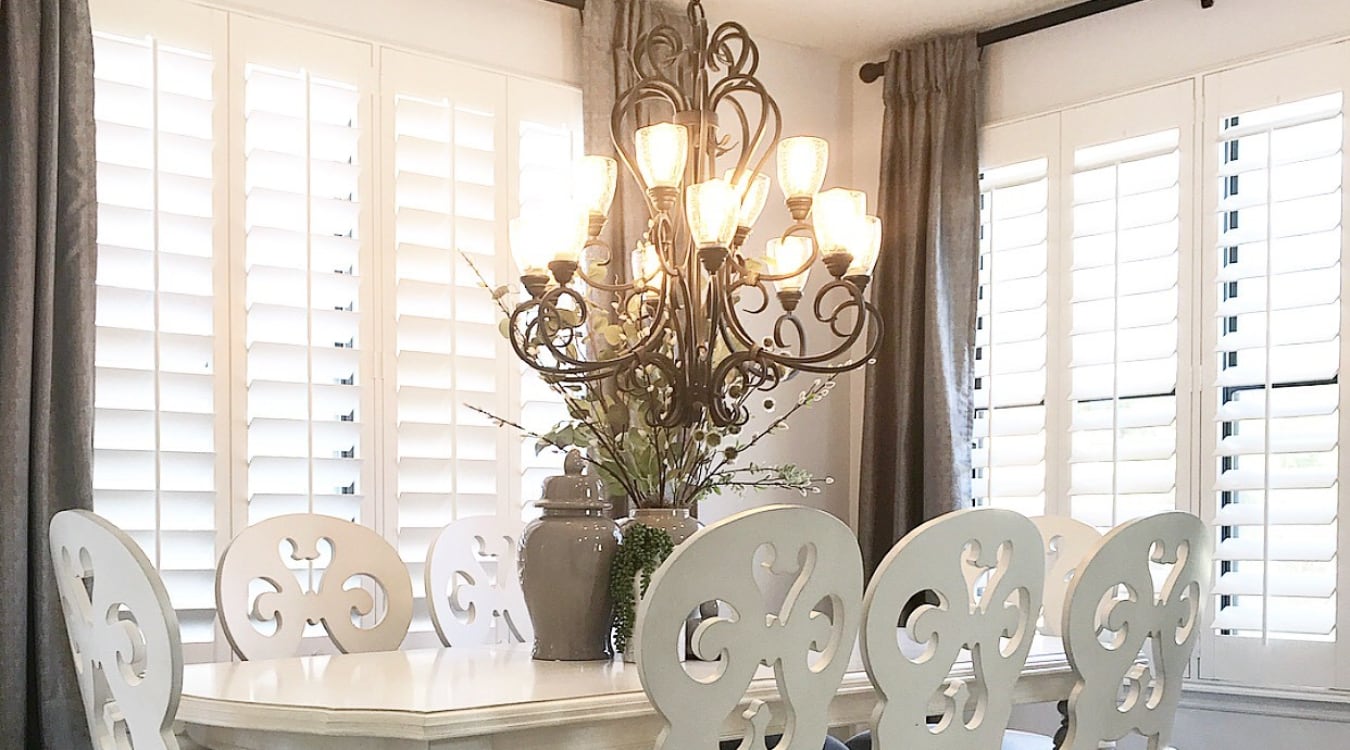 Plantation Shutters Provide An Alternative To Traditional Blinds And Shades
One solution for going cordless is to forgo traditional shades and blinds entirely and install plantation shutters instead. These sturdy window treatments are crafted in a unique manner compared to other window coverings. Shutters feature wood or a durable wood-substitute that connect within the frame and swing out to the sides on hinges when you want to let all the light in. You can also open and close the slats in your panelling to redirect the sunlight.
A number of interior shutters include a tilt rod that is used to operate the louvers. If you don't have a tilt rod, you simply press or lift the slats to move them. Both types are well-liked cordless window treatment options in Cleveland as they feature clean lines that compliment every interior. Modern Polywood® shutters are known for being extra durable and long-lasting. You can most assuredly utilize them in a humid kitchen or within sun-splashed windows, and they will withstand the moist conditions and excessive sunshine.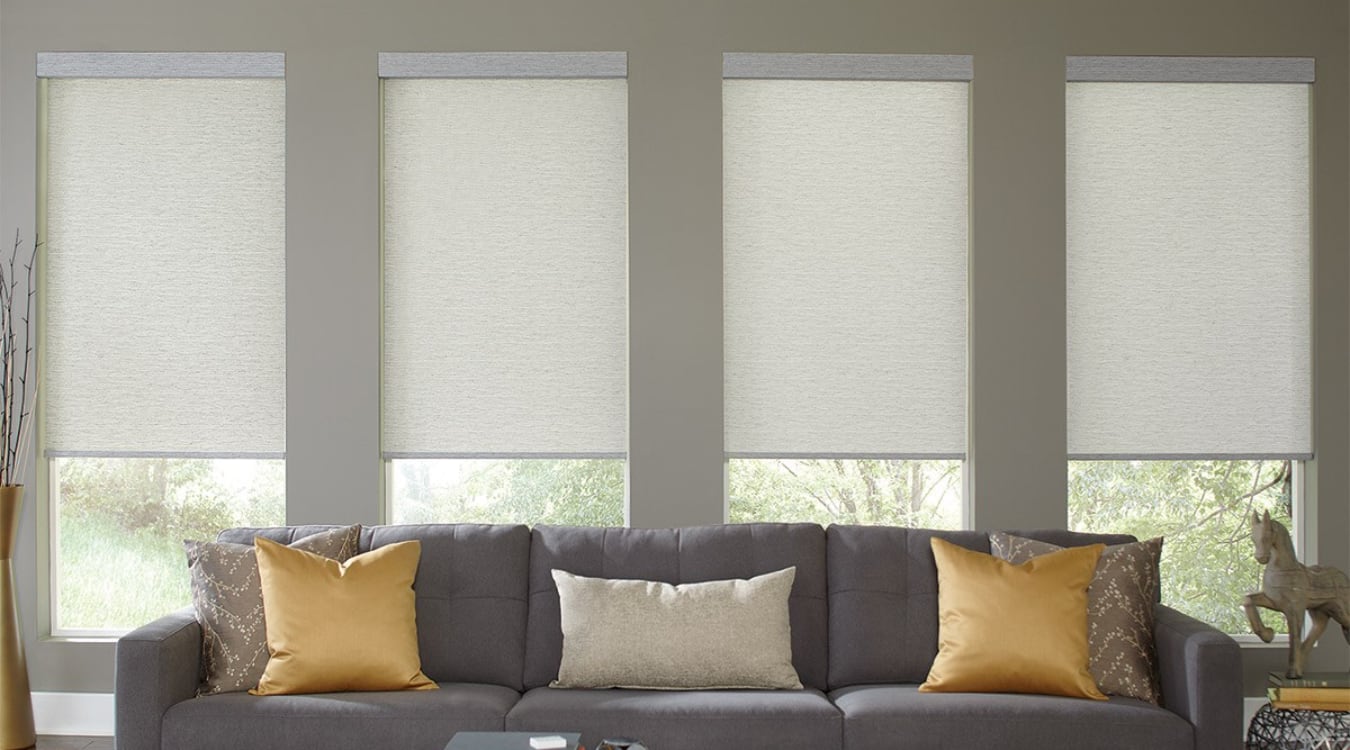 Automated Shades Increase Your Cordless Window Treatment Options In Cleveland
Traditional window treatments that use cords can test your patience. You have to exert just the right amount of force to raise or lower them to the height you want. On the other hand, you can say goodbye to the irritation with motorized window shades. They move up and down with an electric device that you operate with a remote controller or mobile app. You can use your roller shades without those tangled cords and without moving from your seat. You even have the option to program smart roller shades to change settings according to your preferences to keep out the afternoon sun or enhance your privacy when it's dark out.
A large number of shades have automated versions, allowing you to choose from various cordless window treatment options in Cleveland. You might install automated cellular shades in a drafty window to improve efficiency or elegant automated Roman shades in a formal living room. You even have the option to adjust the light level in your work space without getting up with automated zebra shades.
You Will Be Impressed By Your Cordless Window Treatment Options At Sunburst Shutters Cleveland
If you no longer want to deal with tangled cords, reach out to Sunburst Shutters Cleveland. We supply a many cordless window treatment options to meet all of your needs. Select the right products for your house by calling 440-561-6787 or complete the following form to request a complimentary on-site appointment.