5 Cleveland Home Renovations That Get Your House Feeling New Again
If you feel bored with your living space but you have no interest in moving, some enhancements have the ability to transform your rooms. You should consider custom window treatments, revamping your lighting, screening-in a porch or adding a sunroom, or any of the following Cleveland home renovations to give your house that just-moved-in feel again.
Get Upgraded Window Treatments For A Cleveland Home Renovation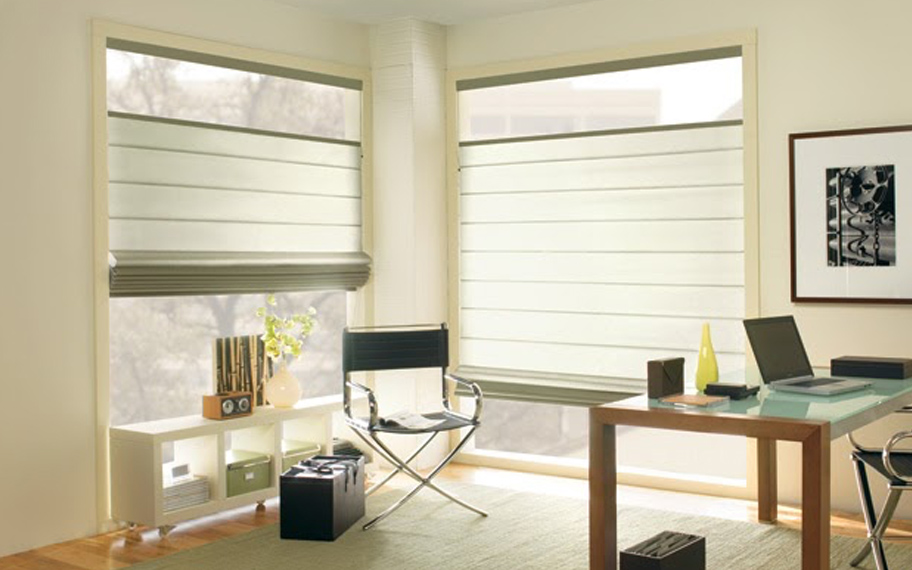 If your home has the original blinds from when you moved in, switch to fashionable window shades like distinctively designed roller shades or sophisticated Roman shades. Or use transitional shades to quickly change your brightly lit space into the perfect setting for your family's movie marathon.
Long-lasting, faux-wood interior shutters are popular for producing a spectacular transformation. They are known for both a dazzling design and excellent window coverage. Their appealing white coloration will perfectly mesh with your decor, so there is no reason to alter other elements in the area. You have the option of swinging open the panels wide for a flood of natural light or just tilt open the louvers to shift the sunlight wherever it is needed. You also might want to shut everything to block most sunlight and drafts.
Illuminate Your Home With More Lighting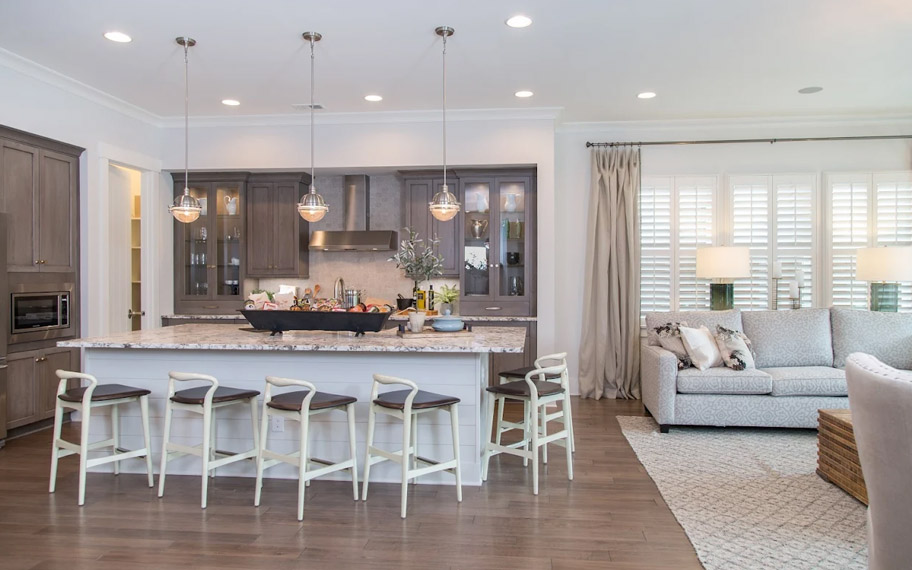 The ideal blend of sunlight and electrical light can change your indoor environment and make it seem more roomy. If an area feels small and dark, introduce additional lighting. A certified electrician could insert more ceiling lights, or you might incorporate an assortment of lamps. It's not difficult to locate options suitable for any aesthetic, from bold, eye-catching lamps to distinctive chandeliers.
It's smart to make use of sunshine to lift your spirits and brighten your space. If you have wobbly window treatments that are a pain to open and close, upgrade them to wood or faux-wood shutters. These sturdy products make it easy to uncover your windows when your family needs more illumination for working or playing.
Renovate From The Ground Up With New Carpet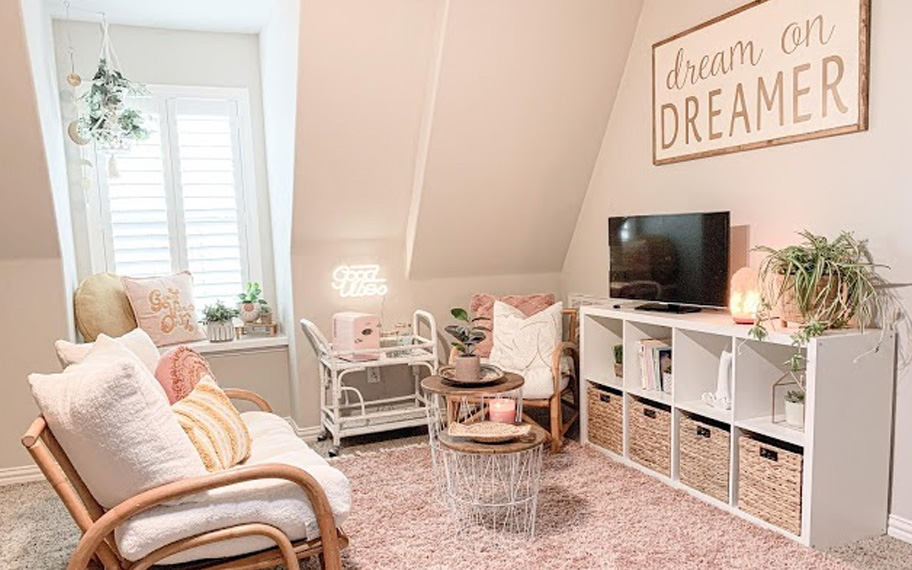 Your carpet gets a lot of wear and tear each day from family members and guests walking on it. If your carpeting appears faded and shoddy, replace it for an impactful home renovation. Current home carpet trends include everything from everyday shades and environmentally conscious products to more daring tints and extreme designs, so there's something for every house and room. You might peruse various styles and thicknesses to locate long-wearing, comfortable carpeting that makes sense for your home. If you're not sure you want new carpet, go a different route with a modern rug.
Take Your Living Space Outdoors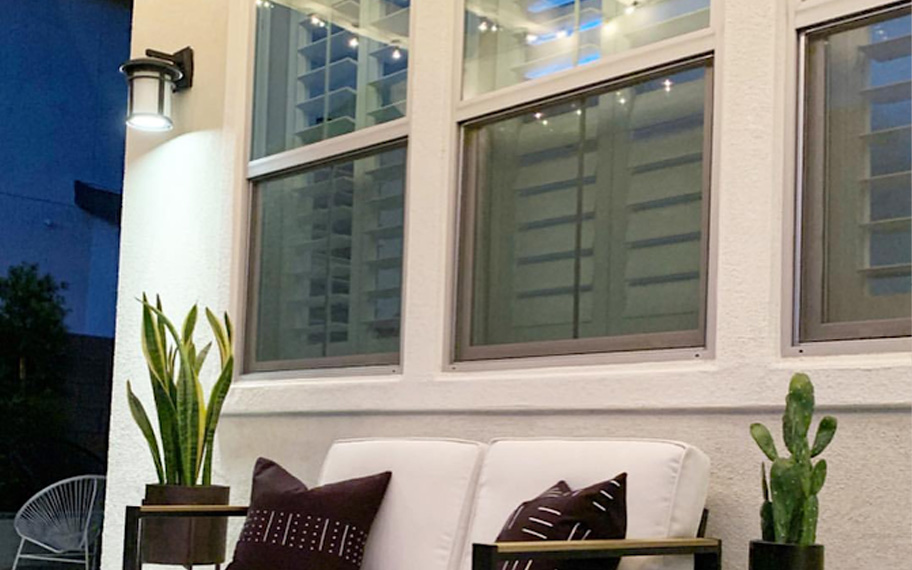 Cleveland home renovations can expand beyond your interior. If your residence is getting a little tight, install outdoor living quarters. Make your patio or deck more suitable for entertaining with outdoor furniture, a rug, and new lighting. You might integrate a fire pit and yard activities for more relaxation and enjoyment. If you don't have a deck or patio, you can create a new space by installing patio pavers in a range of styles and colors.
Existing porches are a breeze to remodel into functional living area. Simply paint or stain as needed and add a couple rocking chairs and a soothing porch swing as your seating options. Or screen in your exterior environment to restrict pesky bugs like mosquitos and make your refreshed environs more agreeable.
Experiment With Wallpaper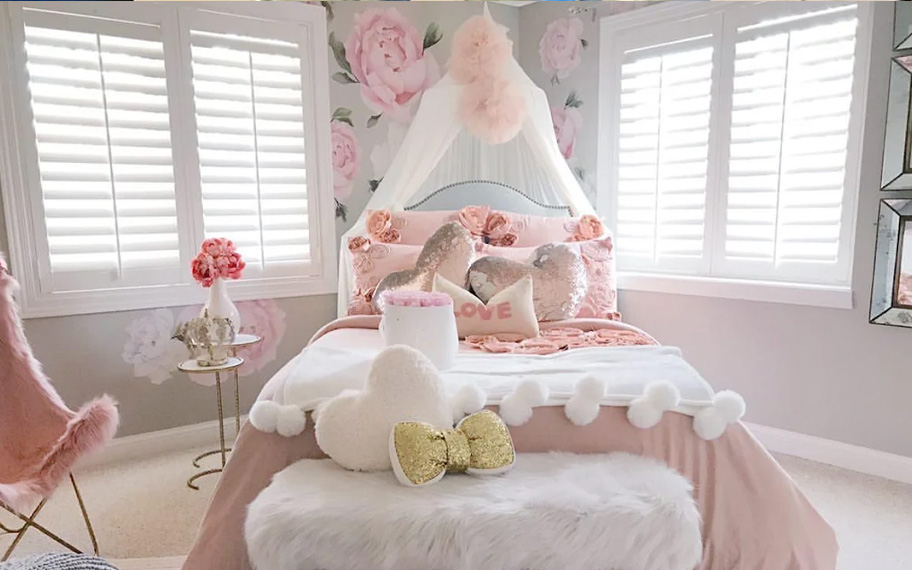 Wallpaper has become quite popular in home upgrades. Today, you can find products in various patterns, textures, and colors to transform any area within your home. You might put up fun and colorful selections in your toddler's bedroom, a bold geometric design in your dining space, and a covering that is light and cheerful in the downstairs guest bathroom. Or give your living room new paint and use coordinating wallpaper on a neighboring wall.
Transform Your Home With Window Treatments From Sunburst Shutters Cleveland
Sunburst Shutters Cleveland has window treatments for your Cleveland home renovations. We provide access to an impressive selection of shades and shutters to fit your unique taste. Start your project by calling 440-561-6787 or fill out the following form for a free in-home consultation.